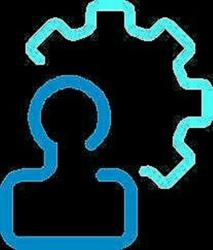 Emotional Intelligence plays a powerful and profitable role in almost every aspect of work.
Houston, TX (PRWEB) May 30, 2012
Ei Powered Inc. introduces powerful, new E-Learning tools that enhance the emotional skills of leaders and organizations, in a cost effective way. "Leaders with high levels of emotional intelligence, perform better. Teams led by emotionally intelligent leaders get better results, quicker and emotionally aware organizations earn greater profits," says Stephen J. Blakesley, President of Ei, Powered, Inc.
According to Blakesley, the research is deep and the results are overwhelming. "Emotional Intelligence plays a powerful and profitable role in almost every aspect of work," he says. From leadership to team building, self-awareness to stress management, emotions and one's ability to recognize them in ourselves and others, contribute greatly to the success of the individual and organization, alike.
Experts say emotional intelligence ( EI ) training is responsible for 75 – 90 percent of job success. Many companies are seeking ways to incorporate EI training in their employee development efforts, but cost effective training has been scarce.
"Ei Powered Inc, a leader in the application of emotional intelligence in the workplace has developed new, online, on-demand emotional intelligence training for employees and organizations that will not break-the-bank," Blakesley adds.
The online, on demand package includes a self-assessment to create an individual and organization baseline of emotional skills and 3 hours of training on how to leverage emotion in the workplace. Consisting of five modules, the Ei Powered training package includes a powerful self-awareness and empathy package as well as "EI and the Team" and "Leadership/Followership" overviews.
Blakesley, President of Ei Powered Inc. says, "this learning package delivers so much value it is difficult to quantify. Possibly the greatest value comes from the creation of a personal benchmark that identifies both strengths/weaknesses and lays out a plan to get better." Additionally, the package contains support material for managers and mentors allowing them to coach team members and monitor their progress, with ease.