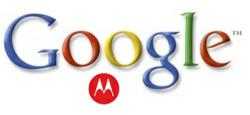 "Our aim is simple: to focus Motorola Mobility's remarkable talent on fewer, bigger bets, and create wonderful devices that are used by people around the world."
-- Dennis Woodside, CEO - Motorola Mobility
London, UK (PRWEB UK) 29 May 2012
Although Android software has a strong foothold in the consumer market, with a 59 percent share of the total number of smartphones shipped in Q1 2012, IT professionals remain cautious of the security and control of Android devices in the workplace.
Gartner recently reported that the espousal of Android tablets and smartphones has thus far been hindered by the complexities associated with managing many devices by vendors running alternative versions of Android. According to Gartner in April 2012 only 9 percent of enterprises plan to use Android as their primary mobile platform in 2013, compared with 58 percent that will use Apple's iOS and 20 percent who will adopt the BlackBerry OS.
Though the Internet giant is expected to use 3LM to improve manageability of Android, the company refused to comment on their long-term plans for the software. "Our aim is simple: to focus Motorola Mobility's remarkable talent on fewer, bigger bets, and create wonderful devices that are used by people around the world," Dennis Woodside, CEO - Motorola Mobility, said in a recent statement. Analysts hope that the acquisition may improve IT's ability to manage and secure Android, which could lessen concern over security issues and therefore increase adoption rates. Jack Gold, an analyst at J. Gold Associates said "now that Google owns Moto (Motorola Mobility), I expect the Moto folks to start feeding back into base Android some of the technology they have developed."
Gold predicted that Android should now have "much more capable management interfaces and APIs." This will help Android enterprise users in the long-term, by enhancing security at enterprise standards for future Android versions, Gold further commented.
Philip Redman, a Gartner analyst was less certain of Android's corporate future, although he said that security and management concerns will be eased if the 3LM software is incorporated across the suite. The acquisition should, however enable Google to take advantage of the growing 'Bring Your Own Device' trend by utilising Motorola's proficiency in this area. Considering the growing BYOD trend this movement is key for the Internet giant to maintain a challenger position within the mobile market.
AppsCare®, Google Enterprise Premier Partner (powered by Netpremacy Global Services) is a world leader in cloud services provisions, supporting over 2500 customers in 33 countries. Our fortnightly newsletter provides latest industry news, tips and 'how to' features and useful information about Cloud computing, to subscribe to our mailing list click here.