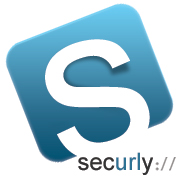 Humans have felt the need to protect their kids since the time they've lived in caves. Securly makes it easier than ever to fulfill that need - says Securly co-founder Bharath Madhusudan.
Sunnyvale, California (PRWEB) May 29, 2012
Securly, a silicon valley startup that helps parents keep their kids safe online, launched today.
Parental control products on the market today might keep kids safe from X-rated websites, but how about adult content on trusted sites like YouTube, Facebook and Wikipedia?
Today, 60% of households have three or more devices connected to the Internet and those numbers are poised to grow, according to a recent McAfee study. Software based parental controls are playing catch up. However, Apple products and many gaming consoles don't allow outside software to inspect Web content. Furthermore, solutions that block websites are ineffective at protecting kids on trusted sites e.g. from unsafe YouTube videos, or lost privacy and sexual solicitation on Facebook. For the first time, Securly's unique cloud-based approach gets around this problem, giving parents peace of mind. Securly not only filters more than 40,000 adult websites, but also provides a safe browsing experience on Facebook, YouTube, Wikipedia and an ever expanding list of trusted websites. Securly also blocks inappropriate keyword searches on popular search engines such as Google, Bing etc.
With this brand new technology, all mom and dad have to do is take a minute to point their WiFi to use Securly in one easy step. At this point, all of the devices in the home are protected from adult content. What's more, parents can easily access an unfiltered Web - even on the devices the whole family shares.
About Securly
Securly (http://www.securly.com) was started by Vinay Mahadik and Bharath Madhusudan - two security industry veterans with a combined 17 years' experience in their industry. They were previously architects at McAfee and Huawei-Symantec, where they built next-generation network security products for their respective companies. They decided to start working on Securly when Vinay found his five year old nephew accidentally exposed to an inappropriate video on YouTube while browsing on a shared tablet.