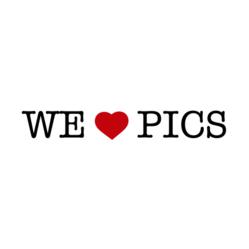 Moscow, Russia (PRWEB) May 29, 2012
WeHeartPics, backed by In-Mobile Investments Venture Company, today released a major update for its popular photo editing and sharing app. The web and mobile versions of WeHeartPics now feature a number of highly requested features that will enhance user experience like never before.
"Thanks to our users – the driving force behind the application – we've received more than 400 messages that have helped us improve our service. All of our users' thoughts and ideas are very important to us and we've tried to consider all of their comments and suggestions," said Ilya Zudin, WeHeartPics team leader. We've included some significant surprises in the update and hope our users appreciate it.
The first and most requested change is also the most striking: users can now sign up with just an email address and tell their stories without using Facebook or Twitter accounts.
Another important update is the ability to pin photos to Pinterest, the social networking service that shares WeHeartPics' passion for photography and images. Users can also send their pics by email.
"I especially want to note our integration with Pinterest, one the web's hottest and most popular social networks. We've given our users the opportunity to pin their photos to Pinterest boards with just one click. We believe this will be one of the app's most useful functions," said Evgeny Kochubeev, WeHeartPics project manager.
Version 1.1 includes improved Facebook integration as well. From now on, users can access their Facebook photo albums right from WeHeartPics, and the app's ability to connect with Facebook's Timeline, News Feed and Ticker makes the process of sharing posts so much easier.
In addition, the app's interface was refurbished and some features were relocated to improve the ergonomics. Three tabs (likes, shares and comments) are now united on one screen – no need to check information by clicking on different tabs. Editing capabilities of the app were also revised. Unpopular filters were removed and every filter is now available absolutely free, so users won't have to restrict themselves to a select number of free filters.
Above all, the WeHeartPics team has increased stability and usability by introducing numerous technical improvements. Next, we'll introduce Katie Heart, a virtual friend and guide to our service! More information on Katie will be released in the next update.
WeHeartPics is an investment project of In-Mobile Investments Venture Company (IMI.VC). It was established in 2012 by Igor Matsanyuk, a successful digital entrepreneur in Eastern Europe, and his partners. The company's mission is to help talented development teams which specialize in creating gaming, entertainment and utility apps. The company's portfolio currently features 26 projects in different stages of development.
Contact: Dmitry Portnykh, PR Manager at In-Mobile Investments Venture Company
Email: pr(at)weheartpics(dot)com, portnyh(at)eml4pro(dot)com
Website: http://weheartpics.com
App Store: http://itunes.apple.com/us/app/weheartpics/id488515478?mt=8