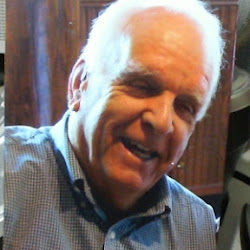 Washington, DC (PRWEB) May 30, 2012
Veterans Workshop, a national veterans nonprofit, proved its premise today that blind veteran relay operators can in fact make phone calls for deaf American veterans using Google+ technology. In a call to the White House today 89-year old, blind WWII veteran, Emory Finefrock of Yukon Oklahoma with deaf American veteran, Allen Ford on the line, called the White House asking for President Obama.
Even though the President wasn't available, "We are very proud of Emory," said Fred Taylor, spokesman for the Veterans Workshop.
"We have proven that blind American veterans, acting as relay operators for deaf American veterans can operate as a team and as a plausible alternative to the non-veteran specific existing relay systems that are in use today."
"Calling the White House and asking to speak to the President, acting as a relay operator, Emory Finefrock has blazed a trail for all blind veterans who follow. This proves that other blind veterans could be trained to make relay calls for deaf veterans," said Ken Smith.
"It takes about 100 hours of training to get a blind veteran relay operator ready to accept and make phone calls on behalf of deaf veterans," said Smith.
"Veterans who are blind face a tougher time with gainful employment. Blindness as a disability is just more difficult to accommodate in the workplace," Smith explained.
"Historically, if you were a blind combat veteran, you sold candy bars at the post office," he said. "The difference between using a veteran to do this relay work and a non-veteran is hard to explain unless you're a vet. I can say I have a combat wound...and the blind veteran relay operator is not going to cringe and wince."
The Veterans Workshop is funded by donations from the public and offers programs for veterans who are blind, deaf and have spinal injuries. For the relay program specifically, the charity offers 30 minutes of training to a blind vet for every $20 donated.