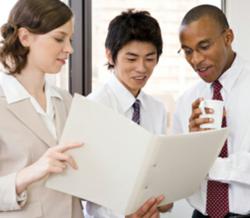 Canadian businesses with an exemplary two-year track record of employing foreign workers can apply for fast-track hiring.
Winnipeg, MB (PRWEB) May 30, 2012
According to Statistics Canada, by 2031 80% of population growth in the country will come directly from immigration. And according to new legislation, companies looking at hiring foreign workers in Canada could soon find that being approved for a Canadian work visa is faster and easier than ever. Canadian immigration lawyer David Davis says this is welcome news. Davis Immigration Law has over twenty years of Canadian immigration law experience and has helped Canadian businesses employ foreign workers since 1989.
Human Resource and Skills Development Minister of Canada, Diane Finley announced in April, 2012 that Canadian businesses with an exemplary two-year track record of employing foreign workers can apply for fast-track hiring. Currently, Canadian businesses must apply for a Labour Market Opinion (LMO) which determines whether a company has sufficiently searched for employment within Canada to fill needed positions. If the company passes the test, they may apply to Service Canada and be approved to employ foreign workers. This new legislation will encourage Canadian businesses to employ foreign workers and promote faster and more efficient immigration to Canada. Canadian immigration lawyers and Canadian businesses have long been frustrated with red tape delays when it comes to Canada work permits and employing foreign workers, until now.
"With this new and exciting legislation, it is important to remember that immigrants are much more than able minds welcomed to solve Canadian businesses' economic woes," says Mr. Davis. The 2011 Focus Canada survey results disclose that Canadians are much more concerned with immigrants' social and cultural integration into society than immigrants becoming fiscally responsible as quickly as possible. "Immigrants endow an important contribution to Canadian society, are a definitive and influential part of Canadian culture. Canada's long term stability relies on judicious Canadian immigration law to aid in employing foreign workers in Canada," says the Winnipeg-based immigration lawyer.
Davis Immigration Law Offices is a full service immigration law firm committed to successful Canadian immigration for all backgrounds and cultures. The firm also assists Canadians with US immigration from Canada for business and personal reasons. They possess the necessary tools and knowledge to assist you and your family to successfully apply for and receive Permanent Residence in Canada and to establish yourself upon your arrival. Each year, the firm helps hundreds of individuals from around the world to make Canada their home. To learn more about Canadian Immigration please visit http://www.DavidDavisLaw.com.