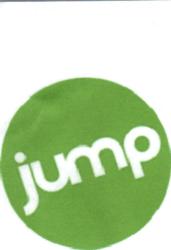 (PRWEB) May 29, 2012
Econsultancy (link: http://econsultancy.com) today launched JUMP, a quarterly multichannel magazine in support of the multichannel event, JUMP, which takes place on November 1 in New York and on October 10 in London.
Econsultancy is joining with five other marketing organizations to host JUMP New York (Joined-Up Marketing Perspectives) (link: http://cometojump.com/newyork), the first event dedicated specifically to the notion of joined-up marketing, which posits that to be effective marketers need to meld digital with traditional channels.
JUMP Magazine (http://assets.econsultancy.com/files/jump-magazine-2012-us.pdf) is designed to promote this new type of marketing—a hybrid of the latest multichannel campaigns featuring state-of-the-art technology and the most effective of tried and true methods of the last century.
"There are many obstacles stopping us from achieving the ultimate goal of delivering truly integrated marketing," says JUMP editor Craig Hanna. "Not least is the lack of collaboration between different marketing and media silos. We believe that by sharing our expertise and working together as an industry, we can solve these bigger problems, quicker. This magazine represents a start at looking at some of these issues."
"Joined-up" marketing and PR really matters, according to Hanna. It can enhance the customer experience, while increasing engagement, satisfaction, sales and profits. JUMP will shine a bright light on best practices in multichannel strategies.
In this issue of JUMP, the theme is "big data," but it also features insight on a number of areas that will help companies' marketing efforts become multichannel, including: the socialization of customer service, innovative multichannel campaigns, mobile apps vs. websites, discounting, and how media growth trends.
The JUMP events will bring together more than 1000 forward-thinking, senior marketing strategists and practitioners from across the marketing spectrum, who will discuss best practices and future trends and implications for successful marketers to continue to thrive into the 21st century.
For more information about the JUMP event and to book your place, please visit http://cometojump.com/newyork for our New York venue or http://cometojump.com for details on our London event.
About Econsultancy
Econsultancy is a community where the world's digital marketing and ecommerce professionals meet to sharpen their strategy, source suppliers, get quick answers, compare notes, help each other out and discover how to do everything better online.
Founded in 1999, Econsultancy has grown to become the leading source of independent advice and insight on digital marketing and ecommerce.
Our reports, events, online resources and training programs help our 110,000+ members make better decisions, build business cases, find the best suppliers, look smart in meetings and accelerate their careers.