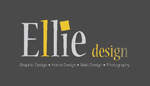 Start 5 page web site + Basic SEO with only $755
Greenwich SQ ,Ashburn, VA (PRWEB) May 30, 2012
Ellie Design have recently launched their new cutting edge Web Design Service which they say will "revolutionizes" traffic conversion for a multitude of website owners. Today's websites can no longer just be comprised of flashy logos or nice opt in boxes. They've got to have and be more.
The Rise of the Search Engine means that websites now need to be optimized for SEO (Search Engine Optimization) so that companies can be found. The need to be found is something that smaller companies have focused much of their efforts on in recent years. Due to the "level playing field" nature of the internet, this is one way in which small companies can hold their own against larger competitors. This form of customer acquisition by search engine has by far the best ROI for any small business. After all, its common knowledge that it's 8 to 10 times more expensive to acquire a new customer than it is to keep an existing one.
Ellie Design's have launched their website design campaign which has the sole focus of turning "uninspired visitors into eager clients". Understanding the value of engaging, functional design as well as key, value driven content can be a key differentiator in today's information hungry climate. No longer is it enough to just provide content. The content must have tangible, actionable value to the customer.
However, content is just black and white stripes across a plain white canvas without the design and functionality that quality web design brings. Ellie Design recommends "highly optimized, customer centric, content enriched, functional websites". This is what small businesses need to focus on; this will drive profits and save money in the long run.
Ellie's top tips for web sites are:
1. Tailor your site to a specific audience to achieve higher conversions
2. Increase your company's profile by branding
3. Help turn around a failing business - by giving new customers a reason to believe in the company and reinvigorate older customers who may in fact have jumped ship over time.
4. Deliver outstanding levels of performance and customer satisfaction.