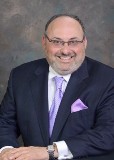 Outsourcing Aftermarket Services Requires Smart Decision Making & a Proper Strategic Assessment Assures Smart Decisions
Fort Washington, PA (PRWEB) May 30, 2012
Today, Blumberg Advisory Group with over forty years of benchmark data and industry best practices experience in the High-Tech service industry announced the release of a new e-book titled "Strategic Assessment of Outsourcing & Downsizing in the Service Market." The e-book is now available for download on its website (http://www.blumberg-advisor.com/outsourcing-assessment-e-book).
On the release of this e-book Michael R. Blumberg, president said, "Our objective is to provide insight into the decision making process that should be utilized in considering Aftermarket Services outsourcing options. We outline the key steps and decision paradigms and parameters which can help support the decision making process to outsource from the perspective of both the outsourcing firm and outsourcing vendors."
A significant number of articles and books exist on the subject of service outsourcing and downsizing, stressing not only the values, but also the processes that have been used, in terms of anecdotal situations. In general, an underlying assumption is made in almost all of these publications is that outsourcing can, by itself, reduce costs of service and/or improve efficiency.
In almost all of this analysis and presentation, very little is mentioned with respect to the mechanisms, which internal or external consultants should and could use for deciding on outsourcing versus alternatives. Moreover, even less on how to provide a qualitative and quantitative process and procedure for determining the optimum strategic solution, given the significantly growing costs of service and the opportunity of outsourcing and downsizing.
This e-book covers the strategic management process that details the steps required to arrive at a proper decision and outcome for Aftermarket Services firms.

Decision Structure in Considering Outsourcing
Pros & Cons of Outsourcing Aftermarket Services
Decision Making Support
Vendor Selection Process
Summary & Recommendations
Blumberg Advisory Group, Inc. an international management consulting firm, has had extensive experience on the subject of Aftermarket Services, consulting to well over 125 senior corporate executives on the issue of outsourcing strategies. The firm has carried out well over 100 projects and assignments in the last few years for organizations considering outsourcing, as well as studies on market size and market penetration for over 40 vendors in the outsourcing marketplace.
Blumberg conclude the announcement saying, "It is clear that the general trend towards service outsourcing and downsizing will continue as service organizations attempt to improve their productivity, efficiency, and profitability. This e-book provides a decision-making framework, key points, and concepts that professional consultants employ in evaluating outsourcing options and alternatives."
For more information on the Blumberg Aftermarket Services & Reverse Logistics, contact Michael R. Blumberg, CMC at 855-643-9060 Ext 701.
About Blumberg Advisory Group, Inc
Blumberg is a leading strategic management consulting and market research firm to the reverse logistics and aftermarket services industry. Blumberg has served clients, ranging from small start-ups to the largest Fortune 500 and multinational corporations, and a pioneer in helping companies manage service as a strategic profit center. Their over-40 years of relationships and experience make Blumberg a unique partner able to position clients strategically to meet current challenges and identify critical industry trends, with proven ability to envision new growth opportunities. Blumberg also advises clients on mergers and acquisitions to maximize business value.