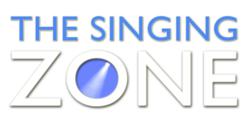 Beverly Hills, CA (PRWEB) May 30, 2012
The popular voice training program, Sing with Freedom and it's website affiliate, TheSingingZone.com has recently seen a surge in enrollment amongst the 'advanced singer' sector of its students. The recent success of popular reality television programs and contests for singers has helped give motivation for more advanced singers to up their game, but there may be more to it. The program, not specifically targeted towards advanced students, but singers of all levels, offers prerecorded, singing lessons online which address a student's unique needs, skill level and ultimately aids in their success. The results of which can be dramatic, as the creator of the program, Per Bristow has seen.
"The program encourages students to get comfortable and have fun with making mistakes rather than always focusing on being 'perfect,' which I see very often in advanced singers who have exposure to very traditional modes of vocal training. Ones that focus on singing scales, focusing on your diaphragm, etc. The result is the by-product of the goal in this type of voice training," says Bristow.
The goal of the Sing with Freedom program is to build the inner confidence level first and then build the skill set through the training program. It is this approach that can offer a whole new perspective on singing for more advanced students, looking for that next level. Not only can trying a craft from a new vantage point help create new breakthroughs, as professional athletes often experience, but it also can renew one's joy in the activity. The experience then becomes one that is filled with excitement and a sense of fun, and who wouldn't want that?
The website boasts some very impressive, very genuine video testimonials from singers of all backgrounds and levels speaking with Bristow about their experience using the program. Many have been singing for their whole lives or have been professional for some time and have hit a wall. The online voice training program, as they claim, has allowed them to rekindle a passion and experience singing on a whole new level. Yet, at the heart of all this is still a person, wanting to improve, wanting to be better at something and The Sing with Freedom program, in addition to it's very practical and extensive vocal techniques, really addresses that.
Oftentimes it is hard for advanced singers to find a method that really offers them something new. The Singing Zone, which has created an enormous online presence for itself and has garnered thousands of students and success stories from over 102 nations, demonstrates it's ability to help that desire for self-improvement. Surely television programs such as 'The Voice', or'American Idol', can really serve to motivate a singer to want to improve. Online singing lessons, such as Sing with Freedom and TheSingingZone.com, offer students the ability to explore their potential at their own convenience, in the privacy of their own home. A place where, hopefully, there is the freedom and comfort to make mistakes and to not be so 'perfect.'
Per Bristow is a vocal and performance coach based in Los Angeles, California. He is the creator of The Singing with Freedom program and The Bristow Voice Method - the method that for more than 15 years, has empowered thousands of singers and speakers from over 100 nations to repair, build and free their voices. "The Bristow Voice Method is designed to bring the individual to significantly greater levels of well-being, self-confidence, creativity and health, in addition to dramatically and rapidly improve communication, presentation and performance skills." For more information on any of these programs, please visit http://www.TheSingingZone.com or http://www.PerBristow.com.