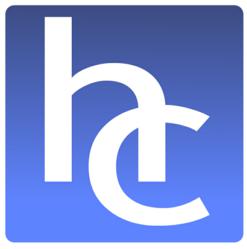 "You give, I give, We all give on helpcup.org, a financial assistance network of people that want to change the world"
Miami, FL (PRWEB) May 30, 2012
In recent years, consumers have begun to weigh the social impact of different businesses when deciding where they want to shop. One survey earlier this year from three consulting firms found that the majority of consumers (55%) would rather purchase a product from a socially responsible company than buy the same product from a company that is not socially responsible.
Of course, it can be difficult to determine which companies truly give back to society, so Helpcup.org created a seal for those who give back to the community. A Social Responsible Business" is awarded to companies that give to charity, members in need or just participate in making the community a better place.
Recently Helpcup.org launched its reward program "Star Points", a socially responsible program that gives a start for every dollar donated on Helpcup.org. Star Points can be used in exchange for merchandise, ads or coupons that can be uploaded on a business's member page. Once a member, you can connect with local businesses and members that are interested in your products or services. Membership to Helpcup.org is free and within minutes you can create a company profile, connect with other members and promote your member page. Start earning Star Points and advertise to thousands of members already on Helpcup.org.
In addition to the same benefits to individual donors mentioned above, businesses are able to offer their services to those seeking aid. The "Offer to Help" page allows businesses to promote their products and services, as well as offer pro bono or discounted services, promotions and coupon deals. Therefore, businesses will be able to drive traffic and new customers to their business, distinguish themselves as a socially responsible participant in their community, and market themselves to our user base of altruistic individuals.