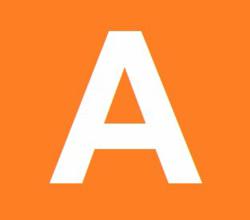 Discover the most popular news and stories, all available on Alltopics.com
(PRWEB) May 29, 2012
Beauty – often expressed by poets and artists – has now become a new subject on alltopics.com. No matter whether the readers want to get to know the everyday routine for beauty or is preparing for some special occasion – beauty.alltopics.com remains the perfect destination for all of them. There is nothing about the world of personal beauty that could surprise users of alltopics.com.
With alltopics.com readers can learn how to use liquid eyeliner with ease, discover the new breeds of foundations or the hairstyle perfect for every season. Browsing beauty.alltopics.com means that readers will be taken into the exciting and absorbing world full of useful tips, professional advices, always up-to-date news and compelling articles.
Is there a way for measuring beauty? What are the most popular beauty pageants? Is there a way to avoid a bad hair day? What makes people attractive? With beauty.alltopics.com, finding answers to these questions has never been easier. To make it accessible and easy to understand, articles, news, images and videos are all ranked, collected and gathered in one place.
Users can browse literally dozens of articles about new trends in make-up, natural products for beauty or wedding hair styles as well as useful tips, videos and images related to the topic. Alltopics.com is the source of the most current information from every site and news source on the Internet, including Facebook, Twitter and GooglePlus, and all of it rated for popularity.
There is no doubt that beauty matters in today's modern world. If the reader wants to get makeup and beauty tips, get rid of cellulite or find some info on hair care, no one can imagine better source of news, articles, videos and images connected to the topic of beauty. And alltopics.com covers it all, collecting and ranking the most popular beauty stories for readers to find at one glance
# # #