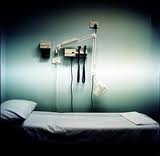 ICU patients who take antidepressants known as SSRIs (including Paxil) or SNRIs may be 73% more likely to die within a year
San Diego, CA (PRWEB) May 30, 2012
The media spotlight is often a double-edged sword. No one knows this better than people who suffer from Paxil severe adverse events and have filed Paxil Recall lawsuits. And yet, gossip and rumor-mongering aside, the real story here is being overlooked according to Sean Burke of AttorneyOne.
A new study, presented on May 22nd, 2012 at the American Thoracic Society's International Conference in San Francisco, revealed that common antidepressants (including Paxil) may increase the risk of death if taken by patients in the intensive care unit (ICU). Paxil, manufactured by GlaxoSmithKline, is an antidepressant drug belonging to a group called selective serotonin reuptake inhibitors (SSRIs). Researchers from the Beth Israel Deaconess Medical Center in Boston and Massachusetts Institute of Technology (MIT) in Cambridge indicated that ICU patients who take antidepressants known as SSRIs (including Paxil) or SNRIs may be 73% more likely to die within a year than those who did not take antidepressants.
According to court documents, a Louisiana couple, Russell and Desiree Figueroa, filed a lawsuit on March 25th, 2011 in Louisiana Western District Court (case no. 2:2011cv00492) alleging that their son suffered birth defects caused by Paxil taken by Desiree during pregnancy. Figueroa's son was born in 2003 with birth defects including a club foot and other congenital defects and disorders. In December 2005, the FDA issued an alert about the risk of birth defects from Paxil, including heart defects, when taken during the first months of pregnancy.
AttorneyOne.com, a recognized authority on law, can provide helpful advice and simple solutions including how to get in contact with legal counsel so that, in case of Paxil severe adverse events, someone can easily and inexpensively deal with it. As Mr. Burke, director of Media Relations for AttorneyOne.com, added, "What all this information really illustrates is that threat from Paxil remains. For that reason, our focus should squarely fall on getting the word out and assisting people in finding the right legal assistance."
During 2006 the FDA issued a warning, alerting women that those taking SSRIs were six times more likely to deliver babies with PPHN (persistent pulmonary hypertension of the newborn). In July 2010, GlaxoSmithKline announced that it was setting aside $2.36 billion to cover the costs of outstanding liabilities including the settlement of Paxil lawsuit cases brought by parents who said that use of Paxil during pregnancy caused PPHN in newborns or other problems for their babies.
AttorneyOne.com has further information on Paxil lawsuits including how to get in contact with legal counsel.
Headquartered in San Diego, CA Attorney One was founded in 2004 and is not a law firm. They offer a nationwide legal service which helps consumers find the best representation for their legal needs. You can learn more about Paxil at our website. You can also find us on Facebook at http://www.facebook.com/AttorneyOne. Checkout earlier news from us at http://www.prweb.com/releases/2012/5/prweb9544309.htm.