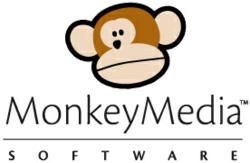 We believe that what MonkeyMedia Software offers is critical to our success
Vancouver, BC (PRWEB) May 29, 2012
MonkeyMedia Software, a provider of complete catering solutions for multi-unit restaurant operators, today announced that Modmarket has selected MonkeyCatering™ and MonkeyOnlineOrdering™ to enable end-to-end visibility and control over the company's catering business.
Modmarket aims to create food that tastes great, is made from scratch and features simple, farm-fresh ingredients. With three locations throughout the Boulder & Denver area, Modmarket is perfect for those that eat out regularly and want a healthy alternative.
To support its growing catering business while ensuring excellent customer service, Modmarket needed a dedicated solution that would give more visibility into its catering operations and help its locations carefully and efficiently manage each step of the process. It was clear to Modmarket that MonkeyMedia Software offered solutions that encompass true end-to-end catering – from order production to delivery – and could be configured to meet its unique requirements.
MonkeyCatering™ and MonkeyOnlineOrdering™ will easily integrate into Modmarket's existing IT infrastructure, allowing the restaurant chain to benefit from powerful, real-time reporting. Additionally, stores will gain valuable insight into business intelligence, including up-to-date sales figures, customer ordering behaviour, promotional performance and other important data.
MonkeyCatering™ and MonkeyOnlineOrdering™ will also provide Modmarket's catering teams with:

Comprehensive order and account management
End-to-end production and delivery management
Accounting integration
Integrated sales and marketing tools to help drive additional catering sales
Anthony Pigliacampo, CEO of Modmarket, says "Modmarket is thrilled to be working with MonkeyMedia Software as we scale our catering business across our restaurants. Our farm fresh menu is very unique in the fast casual market and catering is a significant component of our business. We believe that a scalable technology platform like what MonkeyMedia Software offers is critical to our success as we grow our concept."
"We are very fortunate to have an opportunity to work with such a fantastic management team at Modmarket," says Erle Dardick, CEO of MonkeyMedia Software. "The company is well managed, has clear direction and is growth oriented. We are excited to be part of their vision and we look forward to applying our skills and technology against their business plan for the growth of their catering sales and operations."
About Modmarket
Modmarket Farm Fresh Eateries serve pizzas, salads, sandwiches and soups made from simple, whole ingredients. With comfortable, modern environments and open kitchens highlighting our made from scratch cooking techniques, Modmarket seeks to change the perception of what quick dining can be.
About MonkeyMedia Software
MonkeyMedia Software has developed The Get Catering and Grow Sales!™ Series consisting of strategy, education and software services specifically designed to drive catering sales in the multi-unit restaurant environment. Working closely with each customer's executive team, MonkeyMedia Software implements catering strategies, provides education for team members, and leverages MonkeyCatering, its technology solution.
At MonkeyMedia Software, we have a culture of working for our higher purpose, while growing our business responsibly. Part of that purpose is to make a difference in a complex world, and what better vehicle to use than our growing venture. We believe strongly in the power of community and the human spirit and through the sale of "Get Catering and Grow Sales!™", MonkeyMedia Software is proud to support Share Our Strength in its goal to end childhood hunger by 2015.