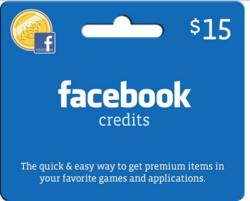 Facebook Credits may soon become a new economic driver in the Internet economy, providing significant new business opportunities for entrepreneurs. - Wayne Beeson
Draper, Utah (PRWEB) May 30, 2012
"Facebook Credits may soon become a new economic driver in the Internet economy, providing significant new business opportunities for entrepreneurs. Entrepreneurs should start looking for innovative ways of integrating Facebook Credits into their business strategy because Facebook is likely going to be very supportive very soon," says Wayne Beeson, online marketing consultant in his recent blog post.
Mr. Beeson explains in his recent post that Facebook is going to need new revenue streams to drive the price of its stock to meet investor expectations. Since Facebook has a mediocre reputation as an advertising platform, the company will likely begin to heavily promote Facebook Credits in various ways to increase revenue and profit. Mr. Beeson notes that some experts feel that Facebook Credits will surpass Facebook's advertising revenue in the next three to five years.
Facebook Credits, as described on the "Credits" page of Facebook.com: "Just like tokens at an arcade or amusement park, credits are a secure way to play games and buy virtual and digital goods on Facebook. You can buy credits using your credit card, PayPal, mobile phone or another payment method." The developers who create and sell virtual and digital goods on Facebook pay 30% of the sales price to Facebook, and retain 70% for themselves. Facebook Credits is a virtual currency and is available in well over a dozen currencies including U.S. dollars, pound sterling, euros, and Danish kroner. At the present time, ten Facebook credits equal 1USD.
Wayne Beeson is an online marketing consultant who selectively partners to develop business opportunities, and blogs on entrepreneurship and the Internet economy.