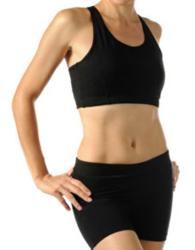 A lot of people want to jump right into the hard stuff but it is important to take your time
Chicago, IL (PRWEB) May 30, 2012
With the summer heat arriving early, it is now more important than ever to have the proper resources available to tone and tighten the oblique muscles. As a response to this, Chunk Fitness launched their library of oblique exercises which provides an array of exercises to prevent boredom as well as stagnant muscle growth.
With all exercises on the website, Chunk Fitness aims provide as many options as possible. The difficulty of these exercises can range from beginner, to intermnediate, to advanced. CEO and found of Chunk Fitness Michael Lepore says, "A lot of people want to jump right into the hard stuff but it is important to take your time, build up your muscular endurance, and allow your body to adjust to the stress it is plcaed under with the more advanced oblique exercises. Doing this reduces the potential for injury which allows you to reach your goals more quickly."
Oblique exercises require near perfect form for maximum benefit. Browse the Chunk Fitness exercise library to watch videos, read in-depth exercise descriptions, and pick up pointers from those who have been doing these exercises for years.
About the Company: Chunk Fitness was founded in 2010 on the principle that information about exercise and fitness should be available for everyone, not just one select group of people. This information is presented in a clear and non-partisan fashion. Chunk Fitness is a direct result of personal confusion and dissatisfaction with what was currently available on the Internet in regards to exercise and its related fields of nutrition. For more information, visit http://www.chunkfitness.com