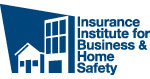 Waiting and hoping that storms will not form until months from now is clearly no longer an option.
Tampa, FL (PRWEB) May 29, 2012
During National Hurricane Preparedness Week (May 27 – June 2), the Insurance Institute for Business & Home Safety (IBHS) is providing home and business owners with free guidance about how to prepare property to reduce the risk of hurricane-related damage. IBHS is a leading national expert on making new and existing structures more disaster-resistant.
The National Oceanic and Atmospheric Association's (NOAA) Climate Prediction Center predicts a 70 percent chance of nine to 15 named storms this year. Of those storms, NOAA forecasters expect four to eight to become hurricanes, including one to three major hurricanes.
"The formation of Tropical Storm Alberto in the Southeast two weeks before the official June 1 start of the Atlantic Hurricane Season serves as notice that property owners need to prepare now," said Julie Rochman, IBHS president and CEO. "Waiting and hoping that storms will not form until months from now is clearly no longer an option."
While forecasts call for an average hurricane season, Hurricane Andrew's upcoming 20th anniversary in August is a reminder that it only takes one land-falling storm to cause catastrophic property damage. "In 1992, Hurricane Andrew alone caused $24.5 billion (in 2011 dollars) in insured property damage after striking south Florida," Rochman said. "This was, at the time, the largest single event with respect to losses in U.S. history. No one wants to see that type of devastation repeated."
Rochman noted that reducing hurricane-related property damage begins with the roof, which is often the most vulnerable part of a structure, and the main component of any building that protects inhabitants from the elements. A roof inspection performed by a licensed contractor can uncover deficiencies in the roof which should be repaired. It also is important to assess and address exterior openings and doors.
IBHS offers detailed guidance about ways to reduce the risk of damage from hurricanes. Specific resources include:
•Is Your Roof fortified?
•Roofing the Right Way
•Residential Hurricane Brochure
•Residential Hurricane Brochure (Spanish)
•IBHS Shutter Guide
•Manufactured Home Inspection Checklist
Related materials
•IBHS Building Code Ratings for Atlantic and Gulf Coast States
•IBHS Research Videos: Hurricane Testing: Sealed Roof Deck Demo; Hurricane Testing
IBHS is a leading national expert on preparing for, and repairing and rebuilding structures after a catastrophe to make them more disaster-resistant. To arrange an interview with IBHS, contact Joseph King at 813-675-1045/813-442-2845, jking(at)ibhs(dot)org or via direct message on Twitter @jsalking.
Visit http://www.DisasterSafety.org for more information about how to make your buildings more resistant to a variety of disasters, big and small. Follow IBHS on Twitter at @DisasterSafety and on Facebook.
About the IBHS
IBHS is an independent, nonprofit, scientific research and communications organization supported by the property insurance industry. The organization works to reduce the social and economic effects of natural disasters and other risks on residential and commercial property by conducting building science research and advocating improved construction, maintenance and preparedness practices.