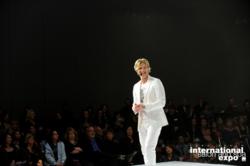 The primary objective of the Forum is to get people from the Beauty & Fashion Industry to understand how the world is evolving, how the industry is transforming, and how it directly presents both opportunities and threats
Las Vegas, Nevada (PRWEB) May 29, 2012
A first of its kind, the Mane, Style, and Face Forum takes on the digital media revolution head-on with ground-breaking Beauty Industry education, this October during Vegas Beauty Unbound at the Hard Rock Hotel Casino, Las Vegas.
October 20-21, 2012 the Mane, Style, and Face Forum will present educational classes for beauty professionals that will provide them with exciting new tools to market their skills in the ever-changing social media marketing realm.
Social media marketing for the beauty industry, global fashion, color forecasting, and technological breakthroughs in beauty, with more topics to be announced, will be presented during the two day Forum. The latest techniques and trends will also be featured by key speakers and showcased in a spectacular runway fashion show styled by Celebrity Master Colorist Kim Vo. In one of the sessions, Kim himself will present the newest trends in celebrity hair color and techniques.
The latest cutting-edge products beauty professionals need to know about will be exhibited in the Next Generation of Beauty Trade Exhibit as part of the event. Products will be highlighted in 3 key areas: Green and Eco-friendly, The Latest Trends, and Breakthrough Technology. VIP packages are now available at http://www.vegasbeautyunbound.com.
"The primary objective of the Forum is to get people from the Beauty & Fashion Industry to understand how the world is evolving, how the industry is transforming, and how it directly presents both opportunities and threats to those in the business of beauty. While many of us turn a cheek to the digital age, the message of the Forum is that we must embrace these new concepts and new ways of doing things. They are not hard. They are just new. It also aims to recognize and celebrate the artist within every professional in the industry," states Erin Utter, Director of Vegas Beauty Unbound.
The Forum is also home of the Art & Beauty Unbound Student Competition. This competition will be open to students of cosmetology and art/fashion & digital technology schools, nationally. It supports the message of the Mane, Style, and Face Forum, in that it brings together the next generation of artists and professionals, their artistic expression and the era of digital technology into a platform that highlights the creative intelligence of today's students. More details on this competition will be released at a later date.
For More Information
For more information about the event, please contact Elena Long, Communications Director of Vegas Beauty Unbound, at 702/990-3368 or 702/612-0394, email elena(at)emailbestbeauty(dot)com or visit vegasbeautyunbound.com
To submit celebrity talent or register for media credentials, please contact Mari Escamilla at Marketing Maven Public Relations via phone or email: (310) 994-7380 or mari(at)marketingmavenpr(dot)com
##