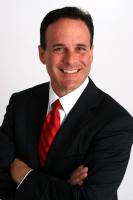 Instantly Be The "Go To" Celebrity Expert In Your Field While Maximizing Profits & Dominating The Competition!
Las Vegas, NV (PRWEB) May 28, 2012
Robert Vitelli, President & C.E.O of Accelerated Results presents The Big Money Celebrity System. "This program will get individuals to be the instant "Go To" celebrity experts in their field while maximizing profits and dominating the competition," says Vitelli, "One of the key pieces to achieving this celebrity status is an appearance on our new television show, 'Leading The Field'".
Participants of the Big Money Celebrity System will appear on the television show, "Leading the Field": World Class Experts Share Their Tips and Advice. Each participant will have a five minute segment in which a professional host will interview and spotlight the individual as a leading authority in the participant's field.
This segment is guaranteed to appear on at least one of the major network affiliates of ABC, CBS, NBC or Fox. This segment is also guaranteed to air at least ten times during the fiscal year. Each participant will also receive a high definition master copy of their segment so that they may use it in their own promotional materials, web site, etc.
Vitelli states, "Most experts are positioning and marketing themselves in a 'bland, vanilla' way. Why not outshine the competition by becoming a celebrity through this new show, 'Leading the Field'. I know that "Celebrity Experts" always make more money and what better way than to share your wisdom in your prospective field via television and boost your reputation for doing it, it's a win-win situation all around."
Robert Vitelli
Accelerated Results
Robert(at)RobertVitelli(dot)com
702-538-7650
RobertVitelli.com
"I Support The H.O.M.E. Foundation"
About The H.O.M.E. Foundation:
The Helping Others Means Everything, or The H.O.M.E. Foundation, is a not-for-profit organization dedicated to helping our Family of Charities. Frankie Verdugo, President of The HOME Foundation, wants to help as many worthy charities as possible as they struggle during these tough economic times. Frankie Verdugo helps raise funds through luxury dream home raffles, home giveaways, prizes, and high profile celebrity events in Hollywood... "Our mission is to help charities reach their fundraising goals and to bring awareness to their praiseworthy causes." Please visit our 2012 Dream Home Raffle Giveaway at: http://www.HOMEFoundationRaffle.com and http://www.facebook.com/HOMEFoundationRaffle.
###