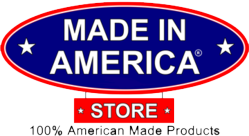 Elma, New York (PRWEB) May 29, 2012
The Made In America Store has teamed up with Sanarak to deliver 100% American made popcorn in numerous different flavors. Flavors range from sweet to salty, giving the popcorn a range of flavors.
Sanarak brings flavors that range from Salt & Vinegar, Ranch, BBQ, Honey Mustard, Creamy Dill, Jalapeno, Cajun, Cinnamon Bun, Crazy Colors, Red White & Blue, Maple, Caramel, Bacon Cheddar, Garlic Parmesan and Sour Cream & Chives! With over 10 different flavors, there is sure to be a flavor to every customer.
Consumers can find Sanarak Popcorn from the Made In America Store at http://www.MadeInAmericaStore.com or call 716-652-4872 and place an order.
Sanarak is a locally owned company that does a brisk wholesale business in bulk candy, popcorn and other snacks or concessions stands or individual consumers. In the mood for popcorn? Sanarak delivers a variety of flavors for everyone to enjoy.
The Made In America Store is located at 900 Maple Road in Elma, New York and is committed to selling 100% American manufactured products. You can visit http://www.MadeInAmericaStore.com for more information or shop our catalog of over 3,500 products from over 290 vendors that are devoted to producing USA made products. All US Military personnel, both active duty and veterans, receive a discount everyday.