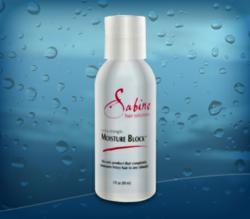 Worth every freaking penny! I have super de duper curly hair, like a 3c thing going on, and live in Houston, TX home of the bi polar weather and humidity. Thank you Sabino
Phoenix, Ariz. (PRWEB) May 29, 2012
With summer right around the corner, women around the northern hemisphere are readying their barrettes, pins, and ponytail holders to keep their hair up and tight, avoiding the frizziness typically associated with this season's higher temperatures. But this year may be different, as leading anti-frizz hair solution company, Sabino, will launch its complete line-up of hair-care solutions for consumers who suffer from frizzy hair.
There are a number of reasons one could have frizzy hair, and it affects all types and nationalities. Often, women of color find a big issue with frizz, especially if they choose to go natural, but Caucasian women find challenges as well. Regardless, Sabino provides an answer.
Helmed by renowned stylist Victor Sabino, Sabino Hair Solutions customers benefit from Mr. Sabino's depth of knowledge on hair and its myriad issues. He introduced Sabino's anti-frizz serums, Lök & Blök and Moisture Block, to rave reviews. The former is a lighter version, while the latter is best for women who have harder-to-tame hair. Regardless, the idea is the same: most anti-frizz products are water-soluble; Sabino's are shampoo-soluble. That's the primary difference Sabino offers—and will continue to offer—through its products.
"When women use traditional anti-frizz products, they might see an immediate improvement, but the product dissipates as the day progresses because of sweating or evaporation. On the contrary, Sabino's products stay in the hair until they're washed out," explains Mr. Sabino. "These new products will share the same traits and create a complete system to combat frizzy hair."
Mr. Sabino is putting the finishing touches on the new shampoo and conditioner with plans to make them available at http://www.sabinohair.com by mid-summer. Customers are invited to follow Sabino Hair on Facebook to keep up with release dates.
About Sabino Hair Solutions:
Victor Sabino is the founder of Sabino Hair Solutions. He has been a hair designer for 35 years working with some of the top stylists internationally. He was responsible for testing and assisting in the formulation of hair products for many large manufacturers and developed the first volumizers, leave-in conditioning detanglers, and spray shines. Today, Sabino Hair Solutions manufactures a variety of products to tame and care for frizzy hair.
For more information about Sabino Hair Solutions, contact Paul Bates at (480) 818-9956 or paulhbates(at)hotmail(dot)com.