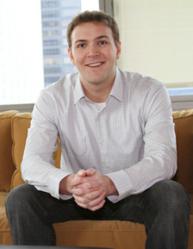 Great SAT and ACT performances are about taking the right steps - if students put one foot in front of the other, they'll end up with incredible scores.
New York, New York (PRWEB) May 29, 2012
Parents and student studying for the SAT and ACT have long been awash in an endless stream of test prep resources. From the thousands of books published on the topic to the tens of thousands of websites offering advice, there's seemingly no shortage or good ACT and SAT practice materials, opinions, articles, and more. But according to one test prep expert, this is more of a curse than it is a blessing.
"There's almost endless information out there on how to take these tests," says Anthony-James Green, president and founder of Test Prep Authority. "There's no doubt that a lot of this stuff is great, and I use it with plenty of my personal clients. The real question is: how is someone supposed to use any of it? People have posted millions of articles, practice problems, etc. and written thousands of books, but no one has delivered families a coherent way to use this information. That's exactly why I'm releasing the Test Prep Method to the public via my site."
Green, a lifelong test prep educator and author of multiple books on the subject of SAT and ACT prep, has devoted his career to developing his Test Prep Method. "I put my students on a simple, step-by-step process. First, we figure out where they are. Then we figure out where they need to go. Finally, we identify, isolate, and eliminate their weaknesses one-by-one until there aren't any testing weaknesses left to eliminate. Students who go through the entire process properly see score improvements that I've never seen advertised anywhere else."
Green's average SAT student improves her score by over 350 points, a result which Green attributes almost entirely to his Test Prep Method. Last month, Green released a new book, Own the SAT, which outlines the entire method and makes it available to students:
For Green, however, the book was just the start of the process. "Students and their parents need to start studying for these tests correctly. It's not just an issue of putting in the work - people need to put the right work into the right places at the right times. Membership to Test Prep Authority, now free, allows parents and their students to approach the test prep process the right way."
Parents and students signing up for the Test Prep Method can do so for free by visiting:
http://www.TestPrepAuthority.com
Once signed up, members receive twice-weekly emails with specific action steps that they must take in order to improve their SAT and ACT scores. All action steps are coupled with free downloads, articles, software programs, videos, and more to ensure that users have everything they need to complete Green's program. Users are also sent a digest of Green's newest material on a weekly basis, which usually includes SAT practice problems, articles, videos, webinar invites, and more.
Anthony-James Green is the founder of Test Prep Authority. He's a widely referenced SAT expert and author of Own the SAT, How to Take a Standardized Test, The Perfect 12 Manual to the SAT Essay, Every College Question Answered, Vivid Vocab, and multiple other test prep products.
He currently resides in Manhattan, where he tutors the SAT and ACT full time when not developing Test Prep Authority.
###