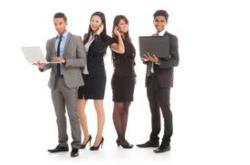 (PRWEB) May 29, 2012
A health reimbursement arrangement (HRA) allows an employer to design a health benefits offering that varies by employee and is not required to be provided to all employees at a company.
Federal regulations (45CFR146.121) state the following:
"A plan or issuer may treat participants as two or more distinct groups of similarly situated individuals if the distinction between or among the groups is based on a bona fide employment-based classification consistent with the employer's usual business practices."
HRA EMPLOYMENT-BASED CLASSIFICATIONS
The following are the most common ways to create legal HRA employee classes based on bona-fide job differences:
1. Job title
2. Full-time vs. Part-time
3. Length of service
4. Geographic location
5. Date of hire
HRA EMPLOYEE CLASSES AND FEDERAL LAW
To comply with federal regulations, employee classes within an HRA must:

Treat all "similarly situated" employees equally
Not discriminate againt unhealthy individuals
Spell out the requirements for classes and benefits in the ERISA plan document
With salary and other types of compensation, employer routinely compensate groups of employees differently. Since health benefits are such an important part of compensation, why not provide benefits that vary by class of employee?
About Zane Benefits, Inc.
Zane Benefits, Inc, a software company, helps insurance brokers, accountants, and employers take advantage of new defined contribution health benefits and private exchanges via its proprietary SaaS online health benefits software. Zane Benefits does not sell insurance. Using Zane's platform, insurance professionals and accountants offer their clients a defined contribution plan with multiple individual health insurance options via a private health exchange of their choice. Learn more at http://www.zanebenefits.com.