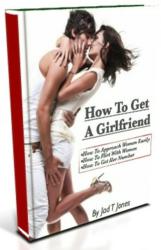 Vancouver, BC (PRWEB) May 29, 2012
Author and speaker Jad T Jones is announcing his new YouTube video called "How To Talk To Girls On Facebook." In his video he explains how men can flirt with girls using Facebook.
According to Jones, people are spending more time online than ever before. Virtual communication through computers, smart phones and tablets is at a rapid increase. Jones believes that the next generation of dating will happen predominantly through online interactions between the sexes.
Jones says,"As life is becoming more hectic people have a lot less time to meet with each other in person. What is happening with today's generation of single men and women is they are communicating with each other a lot over their smartphones and Facebook."
Jones believes it is important for men to understand the proper way to communicate and flirt with women over Facebook; since virtual flirting is different from face to face flirting, men must be aware of certain things.
In Jad's new video, he tells men what critical mistakes to avoid when talking to girls on Facebook. He informs them on all the "do's" and "do not's" of online communication. According to Jones, many men make the mistake of being too needy and available online; men must learn how to project confidence and attractiveness through their virtual communication.
Jad T Jones currently has 58 dating advice videos published online along with a free eBook that has been distributed to thousands of men all across the globe.
Jad T Jones' most popular videos on YouTube include "How To Talk To A Girl You Like For The First Time" & "How To Get A Girlfriend".
Jones published his book "How To Get A Girlfriend" on Amazon kindle.
For more information you can visit Jad T Jones' official website: http://how2getagirlfriend.org