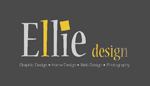 Check our quote very cheap with best design
Ashburn, VA (PRWEB) May 31, 2012
Their logo, now an International icon, symbolizes everything that the company stands for. What does Apple stand for? Simplicity, style and function.
Ellie Design, a design firm located in Vancouver recently spoke about the need to "stand out from the crowd" in such a noisy marketplace. Establishing a brand by making it unique as well as pleasing to the eye is now a basic prerequisite in today's economy. Gone are the days of fancy, loud graphics. "Take one look at Apple's website and you'll see their message conveyed in front of you" said a spokesperson for Ellie. The company believes in creating simple, stylistic, functional logos that enhance their clients' brand, which in turn, helps them to increase sales and build brand equity.
So what makes a good logo? The common consensus is that a logo must be:

Simple - basic shape or word
Memorable - short and to the point
Timeless - great logos never change very much
Versatile - can this logo be used in any country?
Appropriate - the phrase "the message must match the method" is really what appropriateness is all about.
Think of how great companies such as Apple have embodied this approach. It's a simple shape; it's memorable, timeless, versatile and somehow appropriate, despite the fact that we would never associate an Apple with a computer. This is marketing genius.
Identification is also an issue. Think about the color red and then imagine a brand. You're probably thinking of Coca Cola. Imagine a fruit...what brand are you thinking about? Yes, Mr. Jobs would be happy to hear that (it was Apple, right?). According to the Ellie, a brand is a "representation of your business philosophy, your overall direction and your attitude towards your clients and your business".
There's no doubt that businesses need to focus on logo design more than ever. After all, the Apple logo was created in minutes. Could your company be next? How you could implement some of these tips and apply them today?
Can you become as well known as Apple in a week? Maybe not, but redesigning your logo might just be the first step.
Ellie Design helps companies create unique, identifiable brands that increase consumer confidence as well as enhancing a business's brand equity and profile.
To find out more and talk to Ellie to see how they can super charge your logo design to help you achieve more customers and increase your sales visit Ellie Design Company