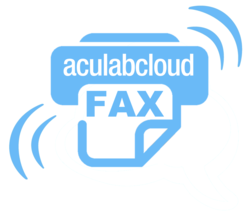 "Making it easier for people to add telephony or use telephony to aid their business work flows is a prime objective"
Milton Keynes, UK (PRWEB UK) 31 May 2012
Aculab, a leading provider of computer telephony hardware and software, today announced the availability of fax within their Aculab Cloud platform. Using either Python or .NET it is now simple to integrate fax into a range of applications, significantly reducing the cost of providing a range of fax services.
Fax is still an important marketers' tool and often the preferred choice for sending replica documents and signatures. Fax broadcasters and service providers, who are often handling thousands of faxes a day, typically need to own a number of specialist fax servers (which necessitates specialist telephony hardware or software). Sending faxes and even more so receiving them, is a very resource intensive process, which means farms of servers are required to handle volume.
By adding fax to Aculab Cloud's portfolio of telephony resources, fax broadcasters no longer need to provision for peaks, and outlay significant CAPEX to setup and run their service. They simply write their fax application, register it with the Aculab Cloud in their region and deploy – they just pay for what they need when they need it.
Aculab Cloud's fax support includes: T.30 fax termination up to V.17 speeds; call progress monitoring (incoming and outgoing); automatic detection of fax calls; dynamic switching between fax and voice within a call; group 3 TIFF image file manipulation library; multiple page formats and properties; application control of individual pages; unlimited page length and header/footer formatting; and fax on demand - polled mode.
Faye McClenahan, Head of Strategic Marketing commented, "Making it easier for people to add telephony or use telephony to aid their business work flows is a prime objective. By adding fax to Aculab Cloud, where resources can be pooled, shared and utilised on demand, we are helping reduce costs and making it viable and affordable to both enterprise and SMBs."
About Aculab:
Aculab is an innovative, market leading company that presents world class telephony resources on a range of cloud, software and hardware-based platforms to the global communications market. With many years of experience in helping to drive our customers' success, our enabling technology provides the essential components required to deliver multimodal voice, data and fax solutions for use within IP, PSTN and mobile networks – with performance levels that are second to none.
Aculab serves the evolving needs of developers, integrators, service providers and equipment manufacturers with cost-effective, deployment proven, high performance products. Companies worldwide have adopted our technology for a wide variety of business critical services and solutions.
Aculab's head office is located in Milton Keynes, UK with offices in the USA and Germany.
Contact:
Richard James
Aculab
Telephone: +44 (0)1908 273800
Email: richard.james(at)aculab(dot)com
Website:http://www.aculab.com