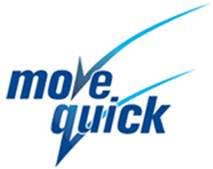 (PRWEB UK) 31 May 2012
House sellers are becoming more realistic about the value of their home in a tough market, it was claimed last night.
Move Quick have detected a widening of the 'Reality Gap' in Scotland, that is the difference between what someone asks for their home and how much they actually receive for it.
Across the country, sellers are now accepting almost 10 per cent less for their home than the advertised price.
Different types of property are more vulnerable than others to this 'gap'.
For example, it can stretch to almost 20 per cent at the upper end of the market, for detached homes.
Yet, at the other end of the scale, the owners of flats and terraced houses are not only receiving their asking price, in some cases they are getting more.
It's a trend that does not surprise Barry Chuwen, director of one of the most forward-thinking estate agents in Scotland, Move Quick.
He said:"Property only sticks if you are not prepared to do something about it.
"We have had a succession of clients who have simply become fed up with being unable to sell their home.
"It dawns on them that they can get on the move, if only they think twice about their property's true value.
"In many cases, people don't have to move too far from their expectations to get the viewers through the door and sell your home in Scotland.
"And some discover that the competition this generates can actually result in the original hoped-for price being achieved."
The latest figures issued by the Registers of Scotland show the average asking price in the three months to March for properties for sale in Scotland remained the same as the quarter before, at £166,386.
But the price that the average home sold for dropped from £157,197 in the previous three months to £148,764.
This is what is meant by the 'reality gap'.
It means the average home in Scotland is now selling for £17,500 short of the asking price, compared to £9,000 less three months ago.