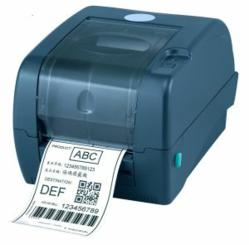 There is a lot of exciting and unique packaging that small businesses can use to make their products stand out ...with the Diamond Jubilee and Olympics coming up it's a great opportunity for brands to show their support for Team GB
(PRWEB UK) 30 May 2012
"There is a lot of exciting and unique packaging that small businesses can use to make their products stand out all year round. But especially with the Diamond Jubilee and Olympics coming up it's a great opportunity for brands to show their support for Team GB with special Olympic or Union Jack themed packaging. Label and barcode customisation isn't as expensive as business owners might think especially as for a small outlay they can purchase a label printer like the TTP247 to print their own labels, barcodes and price stickers."
South East Labels expect the TTP247, a small desktop label printer with a full software suite, to be very popular this year as brands look for new ways to join in the fun of the summer. Small businesses must however be careful not to infringe copyright laws when it comes to using Olympic and Jubilee logos as these can only be used by official sponsors. Unauthorised use of such branding will lead to a visit from trading standards, seize of goods and a fine.
Christian comments "Because the TTP247 comes with label design software, businesses can be as inventive as they like with their design ideas and label printing. If they don't have time to design in house we can offer all kinds of smart labels to jazz up their products in time for the celebrations. I expect in particular our hot foil range which can be ordered in silver, gold and bronze shades will fit in well with the Olympic theme."
As well as seeing an increase in customised label designs and barcode label orders from established manufacturers, Christian also expects to receive orders from crafters and bakers who will be selling their wares at table top fayres and street parties. With the pull of cucumber sandwiches, tea and scones, it's more than likely that there will be plenty of jars of home-made jam out there looking for customised labels and the services provided at South East Labels are a perfect match for such projects.
British residents plan to celebrate the upcoming Diamond Jubilee Bank Holiday across the UK with special street parties, and the BBC has confirmed that close to 10,000 street parties have been planned following applications for road closures in 9,500 areas.