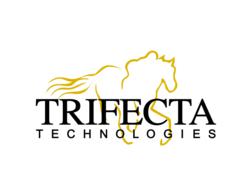 This extends the cross-channel eCommerce platform we have helped The Bon-Ton put in place.
Allentown, PA (PRWEB) May 30, 2012
Trifecta Technologies today announced the launch of The Bon-Ton Stores Mobile Website, providing customers with an enhanced online shopping experience using any mobile device, such as a smartphone or tablet. The Bon-Ton Mobile Website allows shoppers to use all the standard functions offered on the primary eCommerce site, while taking advantage of the features a mobile device provides e.g., navigation, geo-location, address books, etc. This also allows The Bon- Ton's marketing team to adapt marketing campaigns and promotions to the new mobile platform, using their existing tools.
"Trifecta is very excited by the launch of The Bon-Ton's Mobile Website," said Kevin Doyle, Vice President, eCommerce Practice. "This extends the cross-channel eCommerce platform we have helped The Bon-Ton put in place. The same application drives the primary eCommerce website, Gift Registry, in-Store Kiosk and now mobile, enabling The Bon-Ton to provide consistent service to their customers across all channels."
About Bon-Ton
The Bon-Ton Stores, Inc., with corporate headquarters in York, Pennsylvania and Milwaukee, Wisconsin, operates 272 department stores, which includes 11 furniture galleries, in 23 states in the Northeast, Midwest and upper Great Plains under the Bon-Ton, Bergner's, Boston Store, Carson Pirie Scott, Elder-Beerman, Herberger's and Younkers nameplates and, in the Detroit, Michigan area, under the Parisian nameplate. The department stores offer a broad assortment of national and private brand fashion apparel and accessories for women, men and children, as well as cosmetics and home furnishings. For further information, please visit the investor relations section of the company's website at http://investors.bonton.com.
About Trifecta Technologies
Now in its third decade, Trifecta Technologies develops innovative, high-value web-based business solutions using the latest eCommerce, cloud, web application and mobile technologies. Trifecta is amongst a select group of IBM Smarter Commerce Authorized partners, with a rich history of helping clients achieve great success selling online. Trifecta has offices in the technology corridor in eastern Pennsylvania's Lehigh Valley, Toronto, Ontario, Canada and in Visakapatnam, India. Visit http://www.trifecta.com.
For more information, please contact:
Trifecta Technologies
Michael Corr, 610-530-2834
Director of Marketing
Michael(at)trifecta(dot)com