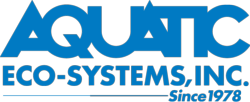 The staff and presenters were top notch. They were all extremely friendly and more than willing to help at any time. I would attend another AES workshop without hesitation.
- Workshop Attendee, Spring 2012
Apopka, FL (PRWEB) May 31, 2012
Aquatic Eco-Systems, Inc. (AES) announced today that their next Aquaponics Technology and Design Workshop will be held October 2 – 6, 2012 near Orlando, FL. As with the previous workshop, held in March of 2012, the AES staff will be joined by "Father of Aquaponics," Dr. James Rakocy, famed Australian aquaponics expert, Dr. Wilson Lennard and special guest Dr. Fred Petitt of Walt Disney Parks and Resorts.
The October 2012 workshop will feature daily lectures, hands-on instruction, tours of the AES Aquaponics System and Green Sky Growers – which is owned and operated by AES – and a behind the scenes tour of "The Land" at Epcot®. The AES Aquaponic System, constructed behind Aquatic Eco-Systems' 130,000 sq. ft. facility in Apopka, FL, is a variation of Dr. Rakocy's world-renowned UVI Aquaponic System.
In a statement about the AES workshop, Dr. Rakocy said, "Teaching at the aquaponics course sponsored by Aquatic Eco-Systems (AES) was a real treat for me because AES employees have an incredible depth of experience and knowledge that they share with their students as they guide them through all phases of constructing and operating an aquaponic system to establish a successful hobby or business."
Dr. Lennard added, "I do workshops with Aquatic Eco-Systems because I believe they have the right attitude toward teaching aquaponics. This industry needs to begin to adopt scientific and engineering based principles to be able to advance. Aquatic Eco-Systems have been in the business for a long time now and bring this attitude to everything they do, including aquaponics. Because I base my approach to aquaponics on these principles, Aquatic Eco-Systems are the only company I trust to work with and fully represent what I believe in."
It is with great excitement that AES will hold another aquaponics workshop aimed at preparing attendees to actually practice what they learn during the 4.5-day course. Attendees will gain practical knowledge and an understanding for how aquaponics will actually work in their lives and the lives of others from some of the most recognized and respected names in the industry. Included in the workshop materials is a comprehensive manual which features a full list of parts and materials needed to construct the AES Aquaponics System. Also provided to each workshop attendee is a CAD drawing of the AES system, which is scalable to fit the area in which they plan to construct their system.
Other workshop extras include face time and Q&A with the presenters and AES staff as well as a CD of the PowerPoint presentations.
A sentiment shared by many, one Spring 2012 workshop attendee offered this testimonial, "This workshop was great! It was very professional and well organized. Presenters were very informative, the meals were great and the AES staff was awesome in every way. This far exceeded my expectations."
Registration is now open for the Fall 2012 workshop. Attendees are encouraged to take advantage of the early registration rate.
About our expert presenters:
About Dr. James Rakocy: Known as the "Father of Aquaponics," James Rakocy obtained his PhD in aquaculture from Auburn University in 1980. Dr. Rakocy was formerly the Director of the University of the Virgin Islands (UVI) Agricultural Experiment Station and a Research Professor of Aquaculture. He has since retired, but his research at UVI concentrated on the development of production systems for tilapia that conserve and reuse water and recycle nutrients. During his time at UVI, Dr. Rakocy and his colleagues developed aquaponic and biofloc systems, which intensify production and utilize dissolved nutrients for hydroponic vegetable production and solid organic waste for the production of field crops. Dr. Rakocy now lives in Thailand and travels the world teaching the principles of Aquaponics.
About Dr. Wilson Lennard: Wilson Lennard, PhD has been studying aquaponics for the past 10 years. He is a PhD graduate from Australia (RMIT University, 2006) with practical commercial aquaponics experience and knowledge. Wilson's PhD centered on optimizing the aquaponic process in terms of maximum plant growth and nutrient removal for the Australian Murray Cod fish species and the Green Oak lettuce variety… In addition to this aquaponic experience, Wilson also has scientific and engineering skills and experience in associated aquatic disciplines, including freshwater aquaculture, marine aquaculture, hydroponics, integrated aquatic farming systems, freshwater aquatic ecology and environmental biology. These skills and experience have been accumulated over a professional scientific career of almost 20 years.
About Dr. Fred Petitt: Fred Petitt is the Agricultural & Water Sciences Director for Walt Disney Parks & Resorts. Fred joined Epcot® during its construction phase and worked to turn The Land, pavilion from vision into reality. He developed and implemented The Land's Integrated Pest Management Program, with emphasis on the use of biological controls for insect pests. Fred is currently responsible for Agricultural Sciences, which focuses on developing the show greenhouses and growing over 100 crops in The Land at Epcot. He also leads the Water Sciences team, which ensures healthy aquatic environments for animals across Walt Disney Parks & Resorts. Fred's work at Disney has resulted in over 50 scientific publications and presentations. He has a PhD degree from the University of Florida.
For additional information and a downloadable registration form, please visit this LINK.
About Aquatic Eco-Systems:
Aquatic Eco-Systems, Inc. (AES) of Apopka, FL, is the largest source of aquatic products and systems worldwide. Since it was founded in 1978, AES has offered unmatched selection, service and solutions to the aquatic community. With over 13,000 products, AES serves a variety of aquatic interests and industries, from aquaculture and lake management to aquariums and water gardens. AES staffs over 20 technicians and biologists to provide service, expert advice, troubleshooting and custom design solutions to hobbyists and professionals alike. For more information, visit AquaticEco.com or call 407-886-3939.
PR Contact:
Mitch Manning
MitchM(at)AquaticEco(dot)com
Office: 407-886-3939 Ext. 191