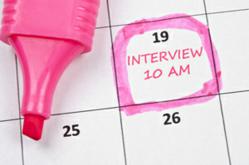 Chattanooga, TN (PRWEB) May 30, 2012
MAU Workforce Solutions is hosting a Job Fair on Tuesday, June 5th, 2012 from 9:00AM-5:00PM to fill immediate job openings at an automotive manufacturer in Chattanooga, TN. Positions pay $11.00/hour. Please join MAU at our Chattanooga Branch- 6150 Shallowford Road, Suite 104 to interview for the open positions.
All applicants must submit to a background check and drug screen. Job fair attendees will be interviewed on a first-come, first-served basis for consideration in the available positions. Applicants are also encouraged to schedule their interview time slot prior to the job fair at http://www.mau.com/june5. Doing so will expedite the interview process!
MAU is hiring qualified candidates to work in an Automotive Manufacturing environment:
1 year stable work history
Experience working in a process oriented environment
Ability to rotate between 1st and 3rd shifts
Ability to work in a team oriented environment
Willingness to learn and adapt to various job duties
Positions pay $11.00/hour
Tuesday- June 5th, 2012 | 9:00AM – 5:00PM
MAU Workforce Solutions Chattanooga Branch
6150 Shallowford Road, Suite 104
Chattanooga, TN 37421
MAU offers optional benefits to associates including medical, prescription, dental, vision, 401K, and life insurance. MAU Workforce Solutions provides equal employment opportunities for all applicants, regardless of race, religion, color, sex, or national origin, age, veteran status, disability or any other characteristic protected by law. MAU is an Equal Opportunity Employer.
MAU Workforce Solutions provides business solutions that give our client partnerships a competitive edge through designed processes and our greatest asset – People – in the fields of Professional Recruiting, Commercial Staffing, Outsourcing Solutions, and Outplacement Services. MAU is a Minority-Owned Company, is based in Augusta, GA and has seven branch locations (Augusta-GA, Lagrange-GA, Aiken-SC, Anderson-SC, Charleston-SC, Greenville-SC, and Chattanooga-TN) and nine vendor-on-premise locations: (Leeds-AL, Jacksonville-FL, Chicago-IL, Aiken-SC, Charleston-SC, Columbia-SC, Greenwood-SC, Spartanburg-SC, and Memphis-TN).