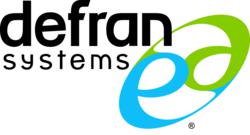 We chose Defran's cloud offering because it gives us one less thing to worry about.
New York, NY (PRWEB) May 30, 2012
Defran Systems, Inc., a leading developer of web-based, enterprise-wide case, clinical and financial management software for human services organizations, today announced providers choosing Defran's cloud hosting solution can reduce their estimated cost of EHR ownership by 42 percent. This cutting-edge hosting option relieves providers of the burden of responsibility for housing, maintaining and upgrading their hardware infrastructure. Two-thirds of Defran's new clients will implement this flexible hosting solution while the remainder has chosen Defran's leading on-premise hosting model.
Defran's cloud solution, along with its industry leading 12-week QuickStart implementation model, enables agencies of all sizes to achieve a speedy return on their investment and reduce internal demand on their IT staff. Additionally, a rapid, comprehensive implementation also ensures that providers have the tools to quickly prepare for Meaningful Use and healthcare reform.
"We chose Defran's cloud offering because it gives us one less thing to worry about," said Jennifer Lee, senior director of system integration, Lutheran Social Services of Illinois. "Our technical staff can now prioritize innovation and improvement rather than dealing with everyday technology hiccups. Additionally, many on-premise hosting models place the responsibility for system upgrades on the customer. Defran's cloud solution ensures we are always operating on the latest version through automatic upgrades, which is a convenient timesaver."
Many behavioral health and substance abuse organizations operate under requirements that are more stringent than HIPAA. The increased security and privacy provided through Defran's cloud hosted solution is an effective way to protect sensitive client information while offering unparalleled data backup and recovery services, which reduces overall operational risk for providers.
"We're seeing a rapidly escalating interest in our cloud solution as providers realize cloud-based technology can be more reliable and secure than traditional on-premise hosting models," said Art Khanlian, chief information officer, Defran Systems. "Providers are recognizing that they can leverage the benefits of premium hosting technology at a lower total cost of ownership while reducing the burden on their internal IT staff. We are pleased to be helping human service organizations refocus their time and energy toward the communities they serve."
Defran's cloud hosting clients take advantage of enterprise-level capabilities, including comprehensive security in a SAS 70 Type II datacenter, guaranteed 99% uptime, 24/7 support, and the ability to rapidly scale resources as their agencies grow.
About Defran Systems, Inc.
Defran Systems, Inc. is a leading developer of single solution case, clinical and financial management software for the human and social services industries. The company's web-based, flexible and reliable enterprise-wide software supports more than 2100 human services facilities in the United States including behavioral health, mental health, foster care, child welfare, developmental disabilities, substance abuse and other specialized programs. Their core product, Evolv-CS, is a completely integrated EHR and AR/AP sub-ledger system that includes a host of productivity aids that are unmatched in the industry. Evolv-CS was awarded ONC-ATCB certification as a Complete Ambulatory EHR in 2011. Defran Systems, Inc. is considered a leading innovator in software development for organizations that operate programs across the full continuum of care and is a Microsoft Silver Certified Partner.
For more information about Defran Systems and Evolv-CS, visit http://www.defran.com.