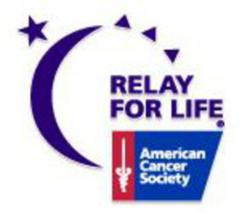 Syracuse, NY (PRWEB) May 31, 2012
Dr. Energy Saver® Syracuse will join the fight against cancer by supporting Relay For Life® being held at Solvay High School on June 8-9 from 6 p.m. until 6 a.m. They will also provide a table of snacks and beverages for all attendees and participants.
Relay For Life® is an opportunity to raise funds for cancer research, honor survivors, and remember those lost. Held overnight because cancer never sleeps, the Relay is comprised of teams of people who take turns running or walking around a track or path at a school, park, or similar venue.
Begun by a physician and runner in Tacoma, Washington in 1985 to raise funds for his local American Cancer Society, Relay For Life® has grown to become an international, spirited, life-changing celebration that has raised $4.5 billion to fight cancer.
Relays are specific to the community but the format usually includes a welcome ceremony, laps by survivors and caregivers, an opening lap, a luminaria ceremony of remembrance, family activities, and a fight back closing ceremony.
The experts at Dr. Energy Saver Syracuse, always active in their community have more than 30 years of home improvement experience to help serve their customers. A family-owned business, they take pride in their mission of reducing the overall carbon footprint and helping customers live more comfortably with lower energy costs. They proudly offer home energy audits, home insulation, water heaters, heating and cooling services, and replacement windows. They serve a wide area of central New York including Syracuse, Jamesville, Fayettteville, Oswego, and surrounding towns.