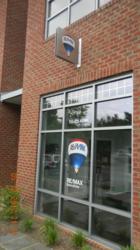 Del Ray has become one of the "in" places to live in Alexandria.
Del Ray, Virginia (PRWEB) May 31, 2012
Del Ray has become one of the "in" places to live in Alexandria and RE/MAX Executives has recognized the fact by opening a new office on Mount Vernon Avenue. According to the Managing Broker, Vanessa Rodriguez, the idea is to create an office that integrates itself into the community without detracting from the Main Street feel achieved by Del Ray. All of the agents working out of the facility are seasoned veterans well acquainted with the Alexandria market and most especially with the transition that the Del Ray community is presently undergoing.
Located at a new facility on 2715 Mount Vernon Avenue, RE/MAX Executives is well established in Fairfax County with its main office in the Fair Oaks area. Its Broker Owner, Sherry Rahnama is excited about a facility that has been specifically designed to blend into Del Ray's main street.
RE/MAX continues to provide "outstanding agents and outstanding results" with the most professional Real Estate agents in the business. Established in 1973, RE/MAX has become the most recognized real estate brand in the world. From Albania to Zimbabwe RE/MAX agents are in the front lines of achieving home ownership. The public is invited to stop by to inspect the new facilities and meet some of their new neighbors.