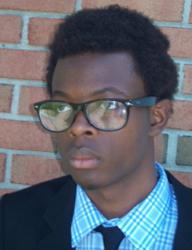 Once exposed, race would no longer become a consideration in deciding where to live, who to hire, who to become friends with or who to marry. That is a step in the right direction.
New York (PRWEB) May 30, 2012
ERASE Racism's 2012 Essay Contest challenged high school seniors who had previously attended the organization's Student Leadership Forum to reflect on the history of race and racism in the U.S. and think about the role that students can play in bringing about racial justice.
The winner of the contest, Kwesi Aaron, a student at Roosevelt High School wrote about the danger of believing in racial stereotypes and suggested ways that every student can challenge assumptions associated with race. Mr. Aaron argued that segregation contributes to racial stereotypes. "Without the knowledge that there are many black people that are not good at basketball, but rather calculus, people must rely on hearsay and the media to formulate their views on others. Both sources are unreliable and quite often narrow" adding, "I learned about many lesser known aspects of segregation at the ERASE Racism Student Leadership Forum. I never before knew that banks did not give loans to black people in certain areas, and the value of neighborhoods was determined by proximity to minorities. I see the continued effects of that system on Long Island."
Mr. Aaron also reflected on his own experiences with challenging racial stereotypes. "My diverse set of friends is a result of not believing in racial stereotypes, which I attempt to employ in my everyday dealings. It is important for anyone interested in eradicating racism to operate in such a fashion because often when exposed to this behavior people who may not be as progressive tend to reciprocate and emulate this attitude." He concludes, "Once exposed, race would no longer become a consideration in deciding where to live, who to hire, who to become friends with or who to marry. That is a step in the right direction."
ERASE Racism's president, Elaine Gross, said, "Kwesi's essay was selected by a diverse group of four judges who are passionate about creating racial equity on Long Island. The judges explained to me that they chose Kwesi's essay because it articulated how we are negatively affected by racial segregation and how every person, especially students, can take part in creating change."
Mr. Aaron will be awarded with $500 at ERASE Racism's 2012 Annual Benefit, which will take place on June 12th at the Garden City Hotel. His essay will be featured in the journal for the gala and Mr. Aaron will be recognized by Ms. Gross at the event.
Mr. Aaron will be graduating Roosevelt High School this June and will attend Boston College in the fall. His full essay can be viewed on ERASE Racism's website.
ERASE Racism is a regional organization that leads public policy advocacy campaigns and related initiatives to promote racial equity in areas, such as housing, community development, public school education and public health. Additionally, the organization raises awareness about forms of structural racism through the Unraveling Racism Training for adults and the Student Leadership Program for high school students. Since 2009, approximately 200 students have participated in the Student Leadership Program.
For information on ERASE Racism's work, visit http://www.eraseracismny.org. For information about the Benefit, please visit the website, call Sherley Cherenfant at 516-921-4863 x17, or email sherley(at)eraseracismny(dot)org.