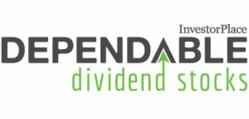 Rockville, MD (PRWEB) May 30, 2012
Dependable Dividend Stocks is a free resource for investors searching for the best dividend stocks to buy. The feature, which is available on InvestorPlace.com, includes 51 blue chip companies that have increased dividends every year for at least 25 consecutive years.
Dividend investing has always been a very popular way for shareholders to see a strong return on their investments. And dividend stocks that provide a decent yield and consistently pay stipends to investors are very attractive in choppy markets.
While many companies today offer shareholders lucrative dividends, these dependable dividend stocks have been doing it for decades — some of them for more than a century. The 51 companies featured in the list of Dependable Dividend Stocks all boast a dividend yield of at least 1% with several of them yielding over 5%.
Dependable Dividend Stocks is the perfect resource for dividend investors looking for quality dividend-paying stocks to buy and hold for the long run. The feature includes current dividend yield, annual dividend rate, year-to-date returns and links to additional resources for all 51 stocks.
To view the complete list of Dependable Dividend Stocks, visit: http://www.investorplace.com/dividend-paying-stocks/
About InvestorPlace.com
InvestorPlace.com is a leading financial news and investing site, providing millions of individual investors with access to free stock picks, mutual fund research, market news and sharp, actionable commentary. InvestorPlace Media is privately owned by Avista Capital Partners, with offices in Rockville, Md., just outside Washington, D.C.