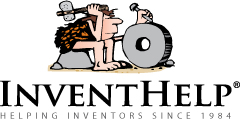 Pittsburgh, PA (PRWEB) May 31, 2012
InventHelp®, America's largest invention submission company, announces that one of its clients, an inventor from California, has designed a sweatshirt that would feature novelty drawstrings in the hood that resemble a necktie. This invention is patented.
The "Tie Logo Sweatshirt" could ensure that a user always has a necktie readily available, and would provide a comfortable alternative to a collared shirt. The invention would enable a user to enter establishments that might require occupants to wear neckties, and would feature built-in identification tags or promotional logos that could be imprinted onto both sides of the tie.
The invention would consist of a hooded, pullover sweatshirt, with the front of the sweatshirt featuring a wide, horizontally-oriented pocket near the waistline. The drawstrings of the hood would resemble the ends of a necktie. One drawstring would feature a wide, tapered, triangular end and the other would feature a thin rectangular end. The drawstrings could then be tied together similarly to a necktie, giving the user the appearance of wearing a necktie. The underside of the drawstring could feature a built-in identification tag, and the drawstrings could be produced in a variety of colors or patterns with imprinted names, designs or logos. The inventor suggests that each sweatshirt sold should include instructions on how to tie a tie.
InventHelp® is attempting to submit the invention to companies for review. If substantial interest is expressed, the company will attempt to negotiate for a sale or royalties for the inventor. For more information, telephone Dept. 06-SAM-3083 at (800) 851-6030.
Manufacturers interested in reviewing additional inventions and new product ideas can contact InventHelp's marketing partner Intromark by filling out an online request to review new product ideas here.