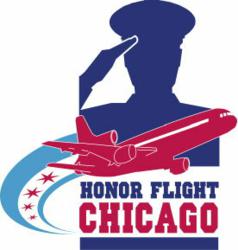 It is the first national memorial dedicated to all who served during World War II and acknowledging the commitment and achievement of the entire nation.
Elma, New York (PRWEB) May 30, 2012
Mark Andol, Owner of the Made In America Store sits with Aging Info Radio Host, Sue Zawacki, to talk about the upcoming June 3rd Honor Flight Chicago Concert. Honor Flight Chicago brings World War II Veterans from all over the nation to their Memorial in Washington, DC.
To hear the broadcast of Mark Andol on Aging Info Radio with Sue Zawacki can click here to hear to listen.
Honor Flight Chicago, in a combined effort with the Made in America Store, will host Nashville Recording Artist Ricky Lee June 3rd, 2012 at the Paramount Theater in Aurora, Illinois to help raise money for the aging World War II Veterans wishing to see their Memorial in Washington DC. The Made in America Store is helping to raise funds through their store and website to help offset the costs of sending the Veteran's to Washington DC before it's too late.
"It is the first national memorial dedicated to all who served during World War II and acknowledging the commitment and achievement of the entire nation," said a Honor Flight Chicago representative.
The World War II Memorial was opened to the public in 2004 after Bill Clinton passed the law back in 1993. The World War II Memorial honors the 16 million who served the armed forces during World War II, the more than 400,000 who died and the millions who supported the efforts from home. The World War II memorial is more than a tribute to those who put their lives on the line but is a symbol of the spirit, commitment and sacrifice the American people made to come out victorious.
The "Made In America Tour" with Ricky Lee will kick off on June 3rd, 2012 at the Paramount Theatre located at 23 East Galena Boulevard, Aurora, Illinois with an opening act from Chicago's patriotic sweethearts, The Legacy Girls. All proceeds from this charity event will benefit Honor Flight Chicago.
Honor Flight Chicago was founded in 2008 and is a non-profit organization, and since then they have flown over 3,000 World War II Veterans to Washington D.C. to see the memorial. The trips are free for the World War II Veterans who get the opportunity to see their memorial that was built 60 years after the actual war ended.
The event will be offered to World War II Veterans for $20 and the general public for $40.
Consumers can donate a dollar to Honor Flight Chicago with every purchase at http://www.MadeInAmericaStore.com and receive a free Made In America Store bumper sticker.
Aging Info Radio host Sue Billings Zawacki has worked in the aging and elder care industry for 15 years. Her direct contact with seniors and families through her work in the insurance industry focusing on long term care and Medicare policies made her aware of the issues that adult children of aging parents face when trying to find the right resources to assist their aging loved ones.
Her entrepreneur spirit brought Aging Info Radio to WJJG – AM 1530 in Elmhurst, Illinois for just over a year. Sue is the founder and show host. With the growing cohort of seniors and baby boomers she felt the need to expand Aging Info Radio to a much larger broadcasting venue. As of January 2012 Aging Info Radio started broadcasting Saturday mornings at 6am on 560WIND. The coverage area for 560WIND is all of Chicago-land, southern Wisconsin, in to Indiana & Michigan and on the World Wide Web where Aging Info Radio streams live at http://www.560WIND.com.
Sue is passionate about keeping others moving forward while connecting them to help one another with resources and education.
The Made In America Store is located at 900 Maple Road in Elma, New York and is committed to selling 100% American manufactured products. You can visit http://www.MadeInAmericaStore.com for more information or shop our catalog of over 3,500 products from over 290 vendors that are devoted to producing USA made products. All US military personnel, both active duty and veterans, receive a discount every day. Consumers can also keep up to date news articles, events, photos and contests with Facebook, Twitter, Google+, Pinterest and Tumblr!