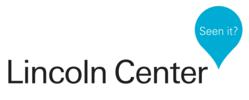 "It is truly exciting to collaborate with NewSong as host venue for the Mountain Stage NewSong Contest finals and to further our mutual goals of offering meaningful visibility to such talented emerging artists."
New York, NY (PRWEB) May 30, 2012
NewSong Music will partner with Lincoln Center for the Performing Arts to host the live performance competition finals of the 11th Annual Mountain Stage NewSong Contest. The event will be held on Saturday, October 20 in Lincoln Center's David Rubenstein Atrium, and feature a matinee semi-final round followed by an evening Award Round. Both shows will be free to the public.
In addition, this year's grand prize winner will also perform at Lincoln Center's David Rubenstein Atrium during the 2013 season.
"It is truly exciting to collaborate with NewSong as host venue for the Mountain Stage NewSong Contest finals and to further our mutual goals of offering meaningful visibility to such talented emerging artists," said Lincoln Center's Hillary McAndrew Plate, Senior Manager of Meet the Artist and Community Programs.
"It's such an honor to be working with Lincoln Center in this capacity, and a privilege to be able to offer this opportunity to this year's twelve NewSong Contest finalists," said NewSong director and co-founder Gar Ragland. "And to be able to invite our grand prize winner back to the Lincoln Center campus next year to perform his or her own show demonstrates Lincoln Center's and NewSong's shared commitment to introducing talented emerging artists to a broader audience."
In addition to a return to Lincoln Center, this year's grand prize winner will also receive a performance on NPR's Mountain Stage show and a fully-funded album produced by Iestyn Polson (David Gray, Patti Smith, David Bowie) and released on NewSong Recordings. The grand prize album will be recorded over 10 days at Echo Mountain Recording Studios in beautiful Asheville, NC.
NewSong is also continuing its partnership with Lincoln Center as co-curators of the NewSong Emerging Artist Series, which began last year allowing for select Target® Free Thursday presentations to highlight talented emerging singer/songwriters throughout the year at the David Rubenstein Atrium.
The David Rubenstein Atrium at Lincoln Center, a community, visitors and ticketing facility, is home to an array of programs, services and amenities designed for area residents, out-of-towners and visitors to Lincoln Center.  Serving as a gateway to Lincoln Center and the entire Upper West Side community, this public space offers—for the first time in Lincoln Center history—day-of discount tickets to available performances across the campus in addition to access to full-price tickets via onsite kiosks and telephone services.  Along with free performances, including Target® Free Thursdays every Thursday night of the year, and Meet the Artist Saturdays—free, family-friendly participatory programs at 11 a.m. on the first Saturday of every month—other attractions and amenities in the Atrium include:  a 'wichcraft café, a departure point for expanded Lincoln Center tours, a staffed Information Desk, free Wi-Fi, and restrooms. For more information visit: LincolnCenter.org/Atrium
 
Lincoln Center for the Performing Arts, Inc. (LCPA) serves three primary roles: presenter of artistic programming, national leader in arts and education and community relations, and manager of the Lincoln Center campus. A presenter of more than 5,000 free and ticketed events, performances, tours, and educational activities annually, LCPA's series include American Songbook, Great Performers, Lincoln Center Festival, Lincoln Center Out of Doors, Midsummer Night Swing, the Mostly Mozart Festival, White Light Festival, and the Emmy Award-winning Live From Lincoln Center. As manager of the Lincoln Center campus, LCPA provides support and services for the Lincoln Center complex and the 11 resident organizations. In addition, LCPA is leading a series of major capital projects, now nearly complete, on behalf of the resident organizations across the campus. AboutLincolnCenter.org
NewSong Music is an independent music organization.  Its mission is to both build a supportive community of performers and songwriters across all genres of music and levels of skill, while identifying truly exceptional artists within this community and introducing their music to a broader, international audience. The standout talent NewSong works with is discovered primarily through the Mountain Stage NewSong Contest, one of North America's premier showcases of emerging performing songwriters. To learn more about this year's contest, and submit, please visit mountainstagenewsongcontest.com.
 
THE EARLY BIRD SUBMISSION DEADLINE IS SATURDAY, JUNE 2 @ 11:59 PM EDT.