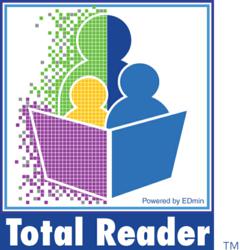 Knowing a child's reading ability can be the key to their success in school and in life.
San Diego, CA (PRWEB) May 29, 2012
New Program Uses Popular Reading Metric to Improve Learning
In today's global marketplace, every student needs to meet grade-level reading demands. To help the many students who have fallen behind, LaunchPad Learning (http://www.launchpadlearning.com) has developed a new approach to close the reading gap by:

Providing parents and students with an easy-to-use reading level assessment tool
Giving students exciting book choices at their reading level to motivate the reading practice needed for growth to occur
LaunchPad Learning empowers parents to be part of the reading solution by giving them an online Lexile assessment tool to measure and track their child's reading level. The company is partnering with both Total Reader™ and MetaMetrics® to use Lexile® measures to match readers with books that are at the right reading level. EDmin's Total Reader is an innovative, web-delivered assessment tool which includes "interactive stories" to measure each user's Lexile level. These short stories serve as fun activities for the reader to complete on a monthly basis to reassess their Lexile measure.
In addition to the assessment component, LaunchPad will deliver two books—based on a child's Lexile range and interests—to the child's home. The LaunchPad Learning solution offers a selection of more than 40,000 books selected by a panel of publishing experts to help provide many options when matching readers to the right book.
"Knowing a child's reading ability can be the key to their success in school and in life," said Ed Monagle, President of LaunchPad Learning. "The Lexile® Framework for Reading provides valuable information to parents about their child's reading ability."
Research shows that reading books on topics of interest that are within a child's Lexile range will improve reading ability. Lexile measures offer important information about a reader's ability and a book's text complexity, which allows readers to select books based on their unique reading abilities.
Recognized globally as the most widely used reading metric, tens of millions of Lexile measures are reported annually from reading assessments and programs. "MetaMetrics is excited to work with LaunchPad Learning and to facilitate the process of matching readers with appropriate books," stated Malbert Smith III, Ph.D., who is President and Co-founder of MetaMetrics. "We applaud LaunchPad Learning for instituting an effective program and for recognizing the power of the Lexile Framework to promote growth in reading abilities."
The Lexile Framework is a unique tool for accurately matching readers with text. Unlike other measurement systems, the Lexile Framework evaluates reading ability and growth based on actual assessment results, rather than generalized age or grade levels. Lexile measures help teachers, librarians and parents find books, articles and other resources within a reader's recommended Lexile range: 100L below to 50L above his or her Lexile measure. Reading materials within this optimal Lexile range will challenge the individual's reading ability, while still maintaining interest and learning.
"Total Reader provides a user-friendly, low-stakes environment to continually assess students' Lexile measures," explains Peter Sibley, CEO of EDmin. "Because Total Reader keeps parents current on this ever-changing measure, they can always ensure their children get reading practice at the right level to encourage reading growth. LaunchPad Learning is making it easy for parents to provide books in the right range, and that's a great use of Total Reader."
LaunchPad Learning is an innovative solution that provides parents with the tools to improve their child's reading ability in three easy steps. LaunchPad Learning will assess your child's reading level, obtain your child's interest category, ship two books a month to your home that are on level and in that interest category, and then measure, monitor and reward your child's reading success. To learn more about LaunchPad Learning and how to enroll your child, visit http://www.launchpadlearning.com.
About EDmin and Total Reader
The parent company of Total Reader is EDmin, based in San Diego. The company's focus is Connecting Educators With What Works. The company has been working with schools and districts for 20 years and serves nearly 4 million users in all 50 states and the international market. EDmin is best known for the INFORM® Learning System, an enterprise-level platform that integrates assessment, reporting, resource and community capabilities with an academic data warehouse. For more information, please visit http://www.edmin.com.
About LaunchPad Learning
LaunchPad Learning is a company that has developed a solution for parents and teachers to help children become better readers and better learners. The company has also developed a new type of academic fundraiser that will raise much-needed funds for schools, organizations and corporations. The "Gift of Reading" fundraising campaigns are currently being set up in many locations. The reading experts assert that if you want children to read more frequently, you need to provide books that they like and books that are on their reading level. LaunchPad Learning is one of the first products aimed at the general consumer market to match young readers to books with Lexile measures. LaunchPad Learning is a New Jersey based corporation that was established in July 2008.
About MetaMetrics
MetaMetrics is focused on improving education for learners of all ages and ability levels. The organization develops scientific measures of academic achievement and complementary technologies that link assessment results with real-world instruction. MetaMetrics' products and services for reading (The Lexile® Framework for Reading, El Sistema Lexile para Leer), mathematics (The Quantile® Framework for Mathematics), and writing (The Lexile Framework for Writing) provide unique insights about academic ability and the potential for growth, enabling individuals to achieve their goals at every stage of development. Connect with the organization at http://blog.lexile.com.