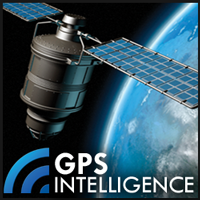 Our new products will encompass totally new areas in technical surveillance tools for investigators
Scottsdale, AZ (PRWEB) May 30, 2012
GPS Intelligence, LLC, manufacturer and innovator of CovertTrack© GPS tracking technology, will launch several new lines of innovative surveillance products at NATIA's (National Technical Investigators' Association) 27th annual Training Conference & Technology Exhibition. The show, to be held in Austin this summer, serves as a showcase for over 190 manufacturers and distributors of surveillance and investigative support products.
"We're eager to unveil our new product lines this year at the Exhibition. Each product complements our existing, state-of-the-art CovertTrack GPS technology, but will encompass totally new areas in technical surveillance tools for investigators," said Brian Arrowood, Director of Sales & Business Development. "Our focus remains on developing new and innovative products that enable our clients to safely and efficiently accomplish their objectives."
GPS Intelligence will exhibit at NATIA from July 10-12, in booth #463.
For more information contact Brian Arrowood, Director of Sales & Business Development (480) 661-1916.
About GPS Intelligence, LLC
Founded in 2006 in Scottsdale, Arizona, GPS Intelligence, LLC specializes in GPS tracking & Surveillance solutions for law enforcement, government, commercial and civilian applications.
To learn more about GPS Intelligence visit http://www.gpsintel.com.