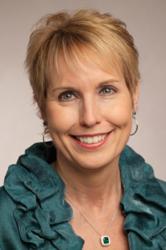 taj modé 2012 will take place on June 2 at the Aveda Institute Minneapolis from 6:00 pm to 10:00 pm. The fully choreographed runway show-fundraiser will feature Lulumari designs and the artistry of beauty experts from taj salon & spa.
Minneapolis, MN (PRWEB) May 29, 2012
taj salon & spa is pleased to announce that Dawn Stebbing will emcee taj modé 2012 on June 2. The first professional speaker to emcee taj modé, Stebbing is a Twin Cities-based image consultant and president/owner of Image Evolution, a company she founded in 2006 to help people uncover their passions and develop a personal style that reflects their inner light.
Throughout her career, Stebbing has honed her skills in hair, skin care, make-up and wardrobe. Before starting Image Evolution, she worked and trained with Aveda, Horst Salon and Arbonne, where she rose to the rank of regional vice president in three years. Stebbing is also the co-author of My Style, My Way, a resource that offers a systematic approach to self-discovery and decision-making about who you are and how you want to present yourself to the world.
Now in its fourth year, taj modé is a fully choreographed runway show to be held on Saturday, June 2, 2012, from 6:00 pm to 10:00 pm at the Grand Atelier at Aveda Institute Minneapolis (400 Central Avenue Southeast, Minneapolis, MN 55414). The event will also feature music, swag bags to the first 100 in the door, video montages, and a raffle drawing. Tickets are $20 in advance; $25 at the door. Advance tickets may be purchased online at tajsalonspa.com or by calling 763.416.7775.
Each year taj modé raises money for a worthy cause. This year all proceeds from taj modé 2012 will go toward a full scholarship for a deserving student entering the Aveda Institute Minneapolis in fall 2012. The winning scholarship recipient, who will be announced at the event, will also receive an internship at taj salon & spa. Those unable to attend the event may make donations online.
taj salon & spa thanks this year's sponsors: Image Evolution, Misaki Marketing Communications, Pureology Serious Colour Care, Aveda, EMI Audio, MTL Productions, On Location Video, DJ Ruca, Kincade Dance Industies, Ramone Moreno Photography, Tiger Beer, Joia Soda, Lakeshirts Sportswear, and Chauncey Ellefsen Photography.
About taj salon & spa
taj salon & spa is an environmentally responsible, leading-edge salon and spa with locations in Minneapolis and Brooklyn Park, Minnesota. Committed to staying current on all spa techniques and salon styles, taj strives to set the standard for outer and inner beauty. In five short years, taj salon & spa has achieved being in the top 10% of U.S. salons based on revenue and being recognized as one of the largest "family" salons in the Aveda network, which is worldwide.