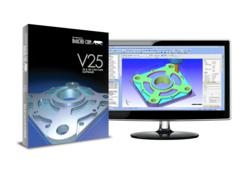 Clearwater, FL (PRWEB) May 29, 2012
Computer Aided Design & manufacturing software provider BobCAD-CAM, Inc. recently launched a new customer support and service program to ensure that its customers are guided through the technology learning curve toward success faster. The goal is that every new customer receives a service call within 7 business days where a technician walks the new customer through everything from installing the software through providing them with a product tour as needed to answer questions and orient the customer through getting started. Along with the initial service call BobCAD-CAM has included a all new getting started course that is now available to customers right off of their website. The new V25 Getting Started Course is the first of its kind in the CAD/CAM software industry and is proving to be a big time saver by many of their latest V25 software customers.
Sean Owen is the Support & Training Director at BobCAD-CAM and said the following, "Owen again responded, "Being a long time CNC programmer & CAD/CAM user, I Understand the frustration that waiting on a call back or response from technical support can be. When your working on a project and you run into a question or problem with your CAD/CAM system, customers cant wait to get their parts and machine moving. Down time is not an option as an end user of any manufacturing software and you simply can't wait a day or two or even more than an hour or two to get answers. We strive to keep support as near instant as possible, most call backs are handled in under an hour, often near instant service is provided." The company just released its latest Version 25 Core CAD/CAM system for CNC Milling that is accompanied by add-ons for CNC Lathe, Artistic and Nesting products that are designed to automate the machining process.
For more information about the BobCAD-CAM CAD/CAM software products please visit http://www.bobcad.com or call direct 877-262-2231 or 727-442-3554.