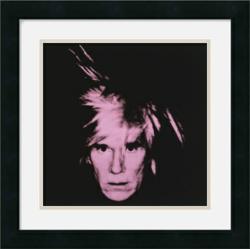 Corporate and healthcare interior designers have been one of our strongest segments over the past few years and we want to expand on that. We are very excited about our new tools for designers.
Madison, Wisconsin (PRWEB) May 30, 2012
The art and framing company, Amanti Art, continues to buck the trend of today's tough economy with growth and success. The company's flagship website, AmantiArt.com, is attracting more customers than ever before and the company continues to improve and refine the site. The company is also experiencing growth on its contract, custom and wholesale sides. Amanti Art serves interior designers, retailers, artists and museums with printing, framing, delivery and installation services.
AmantiArt.com allows customers to custom frame prints and posters using the Amanti Art Online Frameshop. The company's website is an industry leader in innovation and offers powerful tools to customize the frame design, allowing customer to choose from an impressive collection of mats and frames, adjust the size and attributes of the matting, and even crop the print or poster to a desired size or orientation. Every print is also offered in Designer Recommended versions for customers who do not want to do their own styling.
The company is planning for continued growth in the second half of 2012. "Improving the website is an integral part of what we do. We have a great team of people here and we are always thinking of things we could do to improve the customer's experience on the website," said John Cioci, an Amanti Art manager. "We continue to add new images to the site, we recently partnered with a high profile stock image company to allow us to print and frame their great collection of high resolution museum images. That is just one of the ways we are continuing to offer more images on the site."
"We are proud of how our site holds up against the competition but that is just one part of our business. Our interior design, wholesale and contract customers continue to get the great service, products and performance they have come to expect from us and we see good things there, too. Our business has been good even during these last couple of years when some of our competitors have been struggling. We have high expectations for the rest of 2012 and for 2013."
The company is working on a new suite of tools specifically geared toward interior designers. "Corporate and healthcare interior designers have been one of our strongest segments over the past few years and we want to expand on that. We are very excited about our new tools for designers and expect to become one of the leading suppliers of framed art and mirrors to the interior design industry. Watch this space, Amanti Art is going to continue to expand and improve; we aren't done yet."