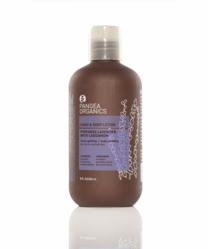 Fort Lauderdale, FL (PRWEB) May 30, 2012
Essential Safe Products (ESP) has recently added Natural Body Care products to their website LiveESP.com, giving families more choices of safe, non-toxic products for healthy lifestyles.
ESP launched back in September 2011 as a one-stop shop for safer and toxin-free products for the kitchen and on-the-go. After several months in business, they decided to expand their product selection to also include safe, non-toxic natural body care and organic body care products so families could find more alternatives to products ridden with harmful chemicals.
"We realize that safer alternatives don't just stop by the food and drink we consume. The products we apply to our bodies on a daily basis can also be made with harmful chemicals, so we knew we had to add safer body care products to our website," says Hannah Helsabeck of ESP.
ESP's new Natural Body Care section includes products for the entire family including natural body wash, natural baby products, deodorants, hair care, lip balms, soaps, natural moisturizers, and more. They have also added a chemical cheat sheet that outlines certain hazardous chemicals to look for when choosing body care and cosmetic products
About Essential Safe Products (ESP)
ESP's mission is to spread the word about toxins and give families a place where they can confidently purchase non-toxic products healthy lifestyles. Through ESP's website http://www.LiveESP.com, families can learn about toxic chemicals, find tips and tricks on how to avoid exposure to toxins, and shop non-toxic and safe products their families. ESP is dedicated to promoting healthy and non-toxic lifestyles for families as well as a healthy environment.