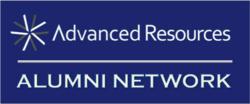 Chicago, IL (PRWEB) May 29, 2012
Advanced Resources LLC, a Chicago staffing agency and talent solutions provider, today announced the launch of their new Advanced Resources Alumni Network, a group designed for former Advanced Resources temporary employees and placement candidates to reconnect with Advanced and with each other.
The Advanced Resources Alumni Network will allow past employees and candidates to network, to share their experiences, to access career opportunities, and to gain valuable insight and information as Alumni Network members. Advanced Resources intends to bring together people who have had a shared job search experience to promote and celebrate their achievements.
"Advanced Resources has always been known for the quality of our talent," said Rich Diaz, President of Advanced Resources. "For most staffing agencies, the candidate/recruiter relationship ends after the job is filled. Our ground-breaking Alumni Network enables ongoing engagement 'beyond the placement'. It allows those who have moved beyond Advanced to reconnect. We want to celebrate those who have helped make Advanced Resources the successful organization that it is today. We look forward to showcasing the success and career progression of our Alumni, and we are confident our new group will provide value for our members."
Advanced Resources alumni can request to join the members-only "Advanced Resources Alumni Network" Group on LinkedIn.
About Advanced Resources: Advanced Resources provides temporary staffing, direct hire placement, and workforce business solutions for a wide variety of industries in the Chicagoland area. With 25 years of experience and 4 locations (Chicago, Northbrook, Downers Grove, and Schaumburg), Advanced Resources is an established leader in the staffing and human resources fields. The Chicago Tribune named Advanced Resources as one of Chicago's "Top 100 Employers" in 2010 and 2011, and the Inavero Institute named Advanced a "Best of Staffing" company in 2010, 2011, and 2012. To learn more, visit http://www.advancedresources.com.