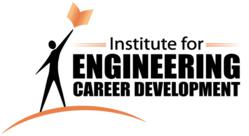 The Institute for Engineering Career Development (IECD) is the first tool I have found that allows me to tap into success training from other engineers who think like me and face the same daily obstacles as I do
Ridgewood, New Jersey (PRWEB) May 30, 2012
When Anthony Fasano, P.E., engineering career development strategist and author of Engineer Your Own Success: 7 Key Elements to Creating an Extraordinary Engineering Career, launched the Institute for Engineering Career Development™ (IECD) in February, he wasn't sure how younger engineers would respond. Anthony rolled out the IECD, an affordable career and personal development training community designed specifically for engineers, with introductory membership rates to see if there would be enough interest to build the IECD into a permanent engineering career development community. "The IECD test run has passed with flying colors! I knew engineers needed help developing their non-technical skills and leadership abilities, but I wasn't sure if they would recognize the value in executive coaching and training that the IECD provides, simply because executive coaching isn't very prevalent in the engineering industry yet."
Since the launch, the IECD already has members all across the United States as well as in Canada, Africa and Europe. IECD member Joseph DiBernardo, project manager at a New Jersey based engineering firm says about the IECD "My recent experience with Anthony through the IECD has offered me broader thinking tools, pinpoint "soft skill" knowledge, and enriched personal confidence which I strive for, yet wasn't able to obtain from unpredictable "store-bought" and web-generated resources. Anthony and the IECD have restored and rejuvenated my individual capabilities and I am compelled to continually work with and grow utilizing all that the IECD has to offer me, infinitely improving and applying it to all aspects of my job, my engineering career and my life."
By offering a three-tiered membership structure, the IECD provides monthly live webinars or teleseminars, monthly live coaching calls, access to the IECD private members forum, as well as special bonus calls with guest speakers on relevant topics to help members in the development and advancement of their engineering career. Some of the topics that will be addressed include how to become a clear communicator; the need for honing your networking skills to build solid professional relationships; conflict resolution techniques, and why sharpening your public speaking skills is a must to excel in the field of engineering.
Members also have access to a private social networking community that allows them to connect with, inform, gain insight from, and inspire other highly motivated engineers. "So far, in my engineering career, I've met very few engineers who are as ambitious as myself about achieving their goals and obtaining success. The Institute for Engineering Career Development (IECD) is the first tool I have found that allows me to tap into success training from other engineers who think like me and face the same daily obstacles as I do. As time goes on, I will continue using training and feedback from the IECD to help me reach my career goals in the most effective way possible," says IECD member Jonathan Guy, civil engineer for a Louisiana based engineering firm.
IECD founder Fasano says, "Many people have a monthly gym membership to take care of their body and improve their overall physical condition. My thought in creating this community is why wouldn't professionals want to do the same thing for their careers considering that their careers are such a big part of their lives."
To learn more about this vibrant community of like-minded engineering professionals and jumpstart your career advancement today, visit http://www.EngineeringCareerDevelopment.com.
Anthony Fasano, AKA Your Professional Partner, CEO and founder of Powerful Purpose Associates, is a nationally recognized professional coach and inspirational speaker specializing in the area of engineering career development, as well as leadership skills. Fasano has been a keynote speaker at hundreds of events and has had a huge impact on many professionals including engineers in their transition from engineer to manager. Fasano sends out brief but powerful daily e-mail messages to professional's worldwide called A Daily Boost from Your Professional Partner, which help inspire professionals to career success. To sign up for these motivational tips, go to the Free Career Resources page at http://www.PowerfulPurpose.com.
# # #