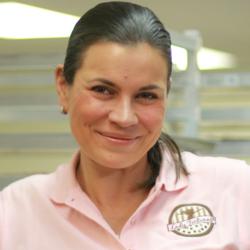 We are so proud to be taking this next step towards helping our environment
Los Angeles, CA (PRWEB) May 31, 2012
Lady Fortunes Gourmet Cookie Company has announced their latest development in going green. The company has discontinued the use of traditional packaging solutions like styrofoam coolers, blue gel ice packs, packing peanuts and bubble wrap in lieu of green products.
The company rolls out its 2012 Summer Shipping Program by introducing GreenLiners- a product that provides extreme protection from heat and allows the shipping of chocolate products to even the hottest areas in the country without having to pay for Priority Next Day Air Shipping. The name GreenLiner comes from its environmentally conscious origins. The panels are made of 100% recycled materials, and are themselves 100% recyclable.
Lady Fortunes also replaces Bubble Wrap and Packing Peanuts with PadPak from the Ranpac Corporation. Ranpac is one of the Nation's leading providers of environmentally friendly packaging solutions. Their products are made from 100% recycled materials and offer a perfect packaging solution in shipping Gourmet Gifts.
"We are so proud to be taking this next step towards helping our environment" says CEO and Founder Daria Artem, "We take great pride in doing what we can at home and in our business in helping to have a positive impact on our environment."
Lady Fortunes plans to inform customers of its "Going Green" push by joining B Corporation, a non profit organization dedicated to using the power of business to solve social and environmental problems. Over 450 leading businesses have joined the community of Certified B Corporations, wanting to influence the market beyond the scope of their individual businesses.
Lady Fortunes will be posting to its website and blog with "Green Bites" - information on what the company is doing to go green and how purchasing its gourmet products helps the environment.
About Lady Fortunes:
Since 2003, Lady Fortunes has been a leading manufacturer of Gourmet Cookies, Confections and Gifts. Lady Fortunes' desserts have been enjoyed in the White House, at events at the Library of Congress, at the Emmy Awards®, during Oscar® after-parties, on the Ellen Degeneres Show, The Today Show, and have been featured in magazines from InStyle to Better Homes and Gardens. Lady Fortunes' products are available online and through upscale retailers including Dylan's Candy Bar, Macy's, Nordstrom, Neiman Marcus and Henri Bendel.