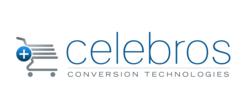 We have recommended and will continue to recommend Celebros suite of conversion technologies as a great search, navigation and merchandizing solution for the Magento platform.
- Rob Tull, Director of Solutions Classy Llama Studios
(PRWEB) May 30, 2012
Celebros Inc., the global leader in site search, navigation, merchandizing and conversion technologies, announced that it has entered into a strategic partnership with Classy Llama Studios, a Magento Gold Partner and Site Integrator, to provide the ConversionPro V8 suite of Conversion Technologies to their Magento Enterprise clients helping to dramatically increase conversion rates by 300-800% while providing a boost to the overall shopping experience.
Classy Llama Studios is a full-service eCommerce firm specializing in eCommerce strategy, marketing, creative, and development, all centered around the Magento Enterprise platform. They worked with a number of platforms prior to Magento, but when Magento was released back in March of 2008, they knew it would become the gold standard for eCommerce. They immediately began investing in the Magento ecosystem, and launched one of the first Magento eCommerce sites. Since then, they have completed over 70 sites, many of them requiring a deep level of software development finesse, on the Magento platform and are working with many of those companies to bring their businesses to the next level. They are excited at what Magento Enterprise has become over the years and see this growth continuing for a long time into the future!
"One of the strengths with Magento is its ability to easily integrate services like Celebros," said Rob Tull, Director of Solutions at Classy Llama Studios. "With semantic search being the future of search, we have recommended and will continue to recommend Celebros suite of conversion technologies as a great search, navigation and merchandizing solution for the Magento platform. We continue to appreciate our relationship with Celebros because in addition to their unique search offering, they are great to work with and responsive to our inquiries and the needs of our clients.
"Magento has provided the tools to developers and strategic industry partners to build the best e-Commerce platform and experience available. Our partnership with Classy Llama Studios, one of the leading Site Integrators for Magento stores, will enable merchants to realize untapped sources of revenue and empower their customers to find the products they want with ease using their own language," said Ofer Alt, CEO of Celebros. "They have a total of nine Magento Certified Developers with seven having the distinction of the Plus certification. This means that they have more Certified Developers than any company in the world. They also have the privilege of being a member of the Developer Certification Board. It will enable Classy Llama Studios to continue to be able to find and create dependable solutions for their Magento eCommerce stores and be able to provide results that work as expected."
"As a Magento Gold Partner, we're focused on advancing this evolution and partnering with Classy Llama Studios. This will allow Celebros to rapidly grow and provide the ConversionPro V8 suite of Conversion Technologies to even more users of the Magento platform. The Celebros hosted Software-as-a-Service (SaaS) solution that makes a difference to hundreds of top online-shops globally, dramatically simplifies implementation and lowers the barriers to benefit from the cutting edge search and merchandising capabilities."
"Site-search technology can affect the majority of a store's traffic, making a critical impact on the store's performance," Roy Rubin, CEO and Founder of Magento said. "Celebros has further created the toolset for our Solution Partners to effectively integrate site-search with merchandizing, navigation, reviews, ratings, and other compelling content into a unique shopping experience."
About Classy Llama Studios
Classy Llama Studios is a leading eCommerce agency and an industry leader in Magento development. They specialize in eCommerce strategy, marketing, creative and development. Classy Llama Studios works with eCommerce merchants who want to take their eCommerce business to the next level by implementing eCommerce best practices powered by solid technology implementation and effective design. http://www.classyllamastudios.com
About Magento
Magento is the fastest growing eCommerce platform with over 225 solution providers, 100,000 merchants and brands worldwide and a host of Industry Partners that create applications and extensions for the Magento platform. Magento is a feature-rich, professional Open Source eCommerce platform solution that offers merchants complete flexibility and control over the presentation, content, and functionality of their online channel. Based in Los Angeles, Magento is a fast-paced, entrepreneurial organization dedicated to the mission of enabling the eCommerce ecosystem.
http://www.magentocommerce.com
About Celebros
Celebros, Inc. is the global leader in e-Commerce site-search, merchandizing and conversion technologies for online retailers. Celebros revolutionized e-Commerce by creating intelligent, concept-based search for online retailers. Since that time, Celebros has emerged as the industry leader in conversion technologies, developing a patented cutting edge search solution that employs the most advanced Natural Language Processing (NLP) technology available. Celebros is the only provider of conversion technologies that is available in seven languages. Celebros customers include over 400 e-Commerce retailers and merchants in eleven countries, including the United States, Europe and Asia. A number of these are among Internet Retailer's Top 100/500 companies. The privately held Celebros is headquartered in northern New Jersey, with offices in California, Israel, London, Munich and Paris. For more information, please visit http://www.celebros.com, follow Celebros on Twitter at http://twitter.com/celebrossearch or "Like Us" on Facebook at http://www.facebook.com/pages/Celebros/216298918455932