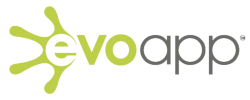 "Bermuda enables developers and solutions architects to create the next generation of analytics applications, many of which can now be built in hours instead of months"

- Joe Davy, EvoApp Co-Founder and Chief Product Officer
Durham, NC (PRWEB) May 30, 2012
EvoApp today announced the launch of its Bermuda platform, a high-performance, scalable in-memory big data analytics engine for solutions providers and software developers. With a full commercial roll-out planned in the third quarter of 2012, select EvoApp customers are currently using Bermuda to analyze terabytes of data in real-time as part of the company's closed beta program.
As companies seek to leverage the business opportunities presented by big data, developers and solutions providers are continuously presented with technology challenges of increasing complexity. With Bermuda, EvoApp is the first company to simultaneously address all four elements of the world's growing big data challenge (volume, velocity, variety and cost):

Volume: Leverage cloud-scale storage and compute resources to handle huge datasets
Velocity: Analyze terabytes of data across multiple servers with real-time performance
Variety: Conduct iterative, scan-intensive, real-time analytics regardless of data format
Cost: Deploy Bermuda cost-effectively in a pay-as-you-go cloud or datacenter environment
Bermuda is a highly scalable, in-memory analytic engine capable of analyzing large amounts of structured and unstructured data at extreme speed. Built to provide cost-effective, ad-hoc big data analytics capabilities and insight for a wide range of business applications, Bermuda is capable of performing sub-second queries over billions of data items while maintaining the cost advantages of cloud-native deployment. Bermuda's proprietary, patent-pending architecture leverages virtual machines and a cloud-scale storage system to provide transactional and persistent data access.
"Bermuda enables developers and solutions architects to create the next generation of analytics applications, many of which can now be built in hours instead of months" said Joe Davy, EvoApp Co-Founder and Chief Product Officer, "All this while taking full advantage of the scalability and efficiency of cloud computing for flexibility, performance, and cost effectiveness."
Bermuda provides unique value to enterprises seeking to generate sustainable competitive advantage through analytics-based decision making in business intelligence, e-commerce, marketing optimization, and a variety of other use cases. Bermuda accelerates queries and analyses regardless of data format (including unstructured text, SQL, Hadoop output, log files, Thrift, JSON, or XML), and integrates seamlessly with industry-standard business intelligence and data visualization applications via ODBC and JDBC connectivity.
"Businesses today have unprecedented quantities of data arriving every second. The old model of having IT departments spend days structuring an answer to a business question is nearing its breaking point," said Kip Frey, CEO of EvoApp, "Bermuda's real-time analytics capabilities can solve any problem where success depends on finding immediate answers to mission-critical questions, irrespective of the size or complexity of the datasets to which they're applied."
More information about Bermuda can be found at http://www.EvoApp.com/Bermuda
About EvoApp
Recently named on the list of "2012 North Carolina Companies to Watch" by the North Carolina Center for Entrepreneurship Development (CED) and The Edward Lowe Foundation, EvoApp makes analyzing big data easy by building the tools that allow companies to identify critical issues that impact business decisions.
EvoApp makes big data actionable with a scalable, cloud-native analysis platform previously only available to the largest institutions.
The company has helped its customers quadruple sales lead generation, dramatically improve customer service, find the language that makes them six times more relevant to their target audience, and optimize decision-making through insightful business intelligence.
Some of EvoApp's customers include ABB, RTI, McKinney, Bandwidth.com and Teleflex, as well as a number of the Fortune 500. Learn more at http://www.evoapp.com.
Bermuda is a trademark of EvoApp, Inc. in the U.S. and other countries. Other company names, product names and company logos mentioned herein are the trademarks or registered trademarks of their respective owners.